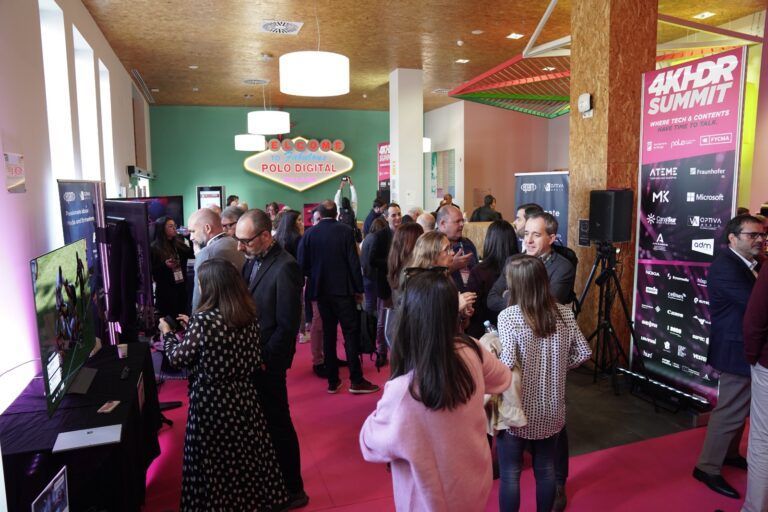 Cloud, IP, Gaming and Metaverse, key topics in the future of the audiovisual industry
15/11/2022 | 4K International
---
The second day of the 4K HDR Summit in Malaga has brought with it several topics that are getting closer to becoming a reality. Cloud streaming, immersive audio, virtual reality, the metaverse, gaming or 8K are some of them.
The importance of cloud streaming
Paul Gray, Senior Director of Research at Omdia, has recapitulated the highlights of these first two days. Gray has stressed that we are immersed in a third wave of streaming. "We have gone from audio streaming to video streaming. Now we are streaming in the cloud". He has also made a very strong definition of the world of the Metaverse: "I don't think the Metaverse is a product. I see it more as a series of hyper-realistic experiences." But without a doubt, the great reflection he has made has been that we cannot forget people: "We cannot forget people despite all the technological advances".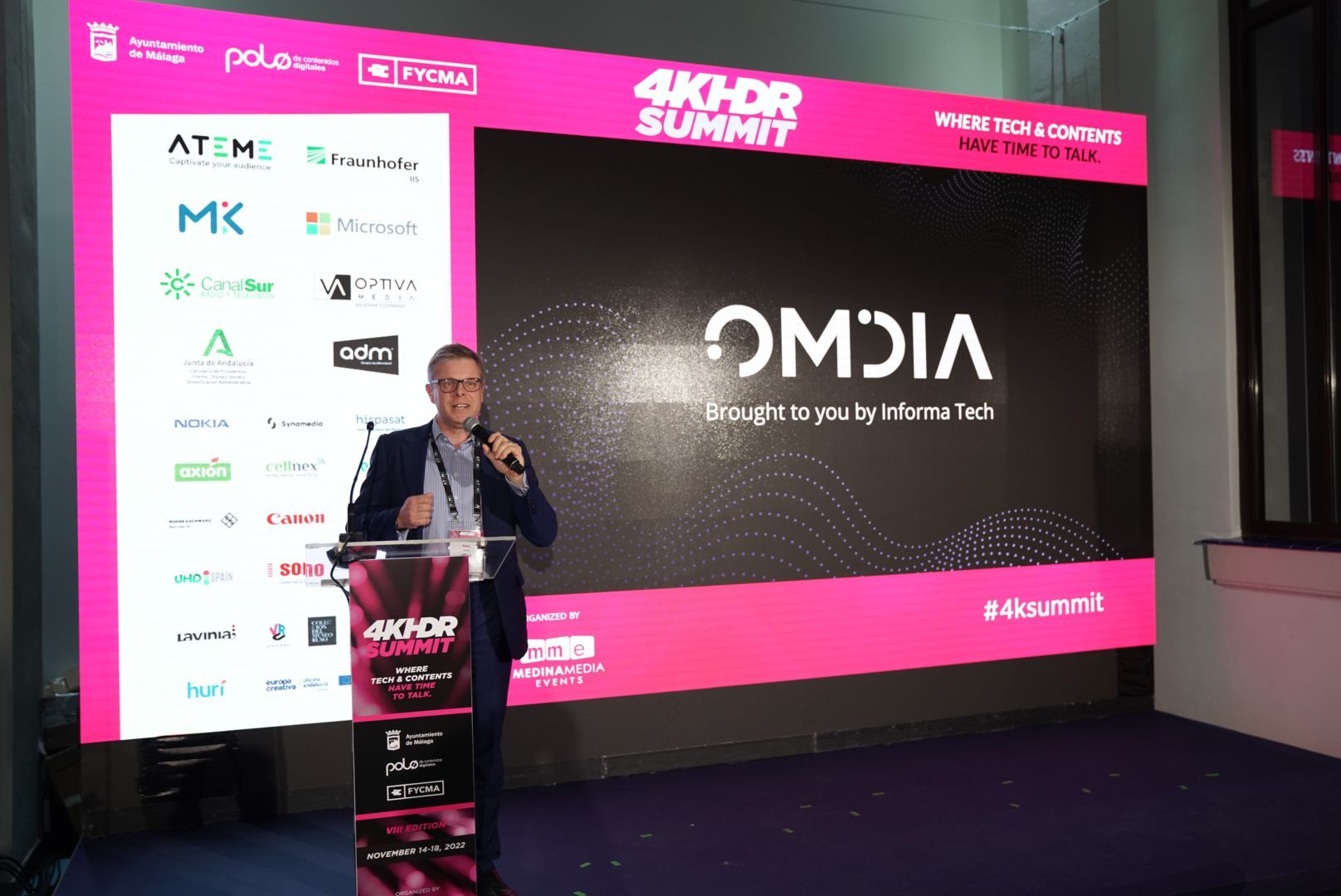 In one of the most expected panels of experts, Michael Johnson, Director of Global ISV Services at Microsoft, in reference to the use of the cloud, stated that "we have learned that content in the cloud allows us to access more content, which It's practically limitless." In this same panel, and referring to 4K, Paul O'Donovan, Director of Market Development at Mediakind, said that "we must focus on how our brain works to advance in 4K".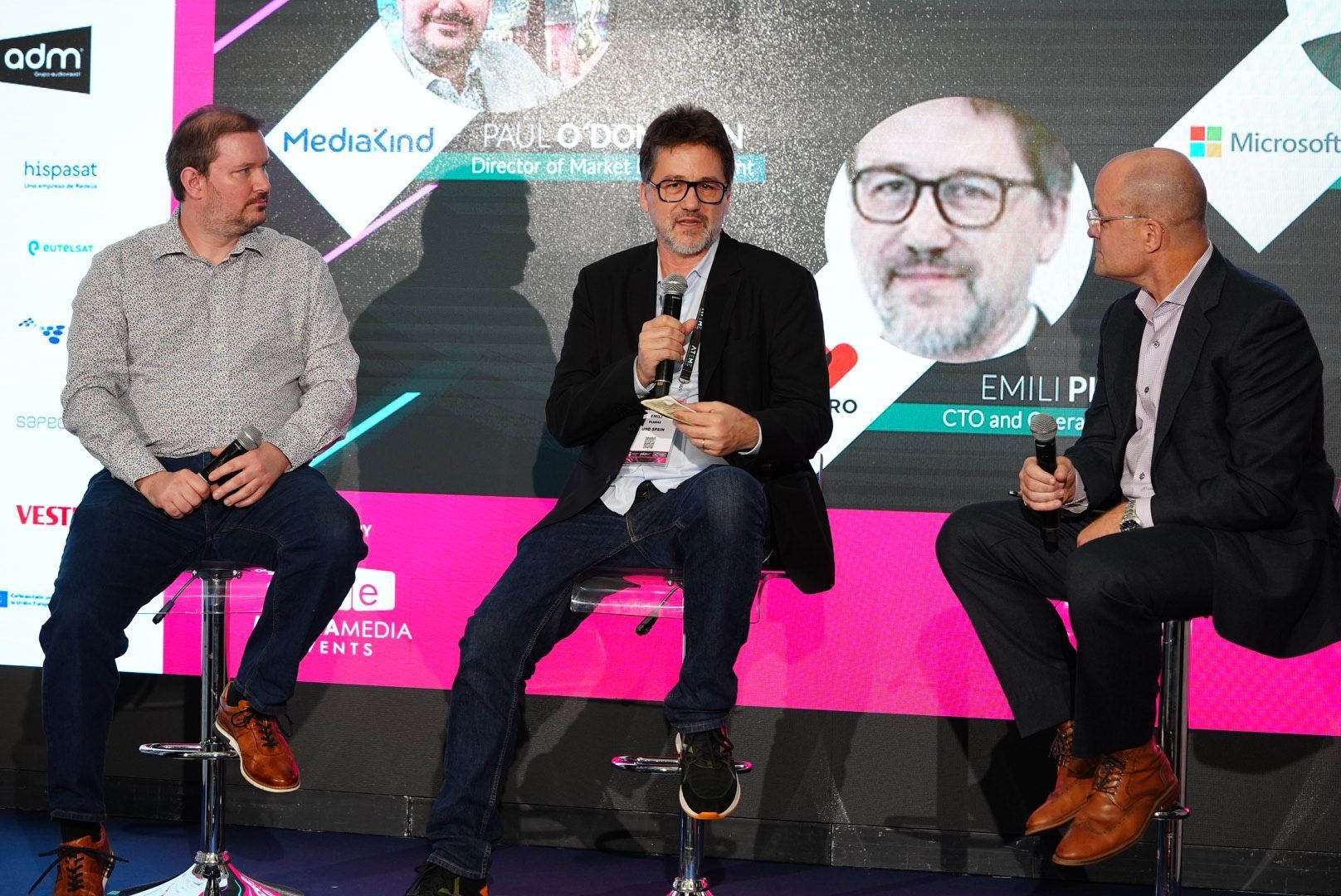 The panel of Ultra High Definition experts has also had a special role. First, Xavier Pouyat, Microsoft Technology Strategy Partner, and Jaime Herbada, MoMe COO, discussed the evolution of content quality and the journey to UHD broadcasting in the cloud. For Herbada, "the first great challenge is to collect people's consumption data in order to subsequently decide and try to anticipate the change itself." For Pouyat "now it is cheaper to produce content so there are more market niches."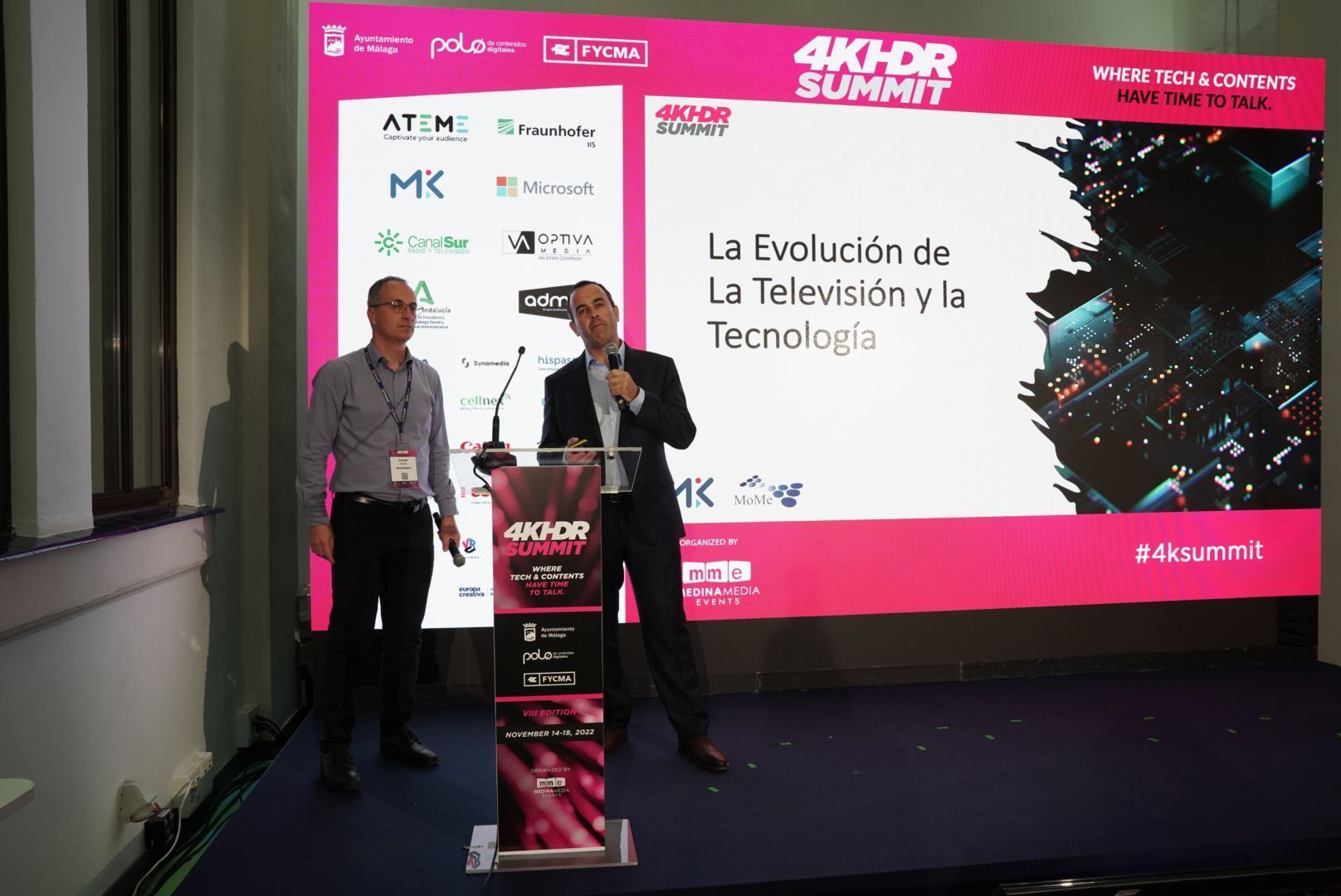 8K, closer than it seems
Jan de Cock, Director of Codec Development at Synamedia, has discussed the issue of real-time 8K delivery, which he considers to be "production ready." In addition, he has detailed reflected on the ban on 8K televisions by the EU: "There is a drive towards sustainability, but it is a shame that in some regions of the world consumers have less access to 8K. I hope manufacturers find a solution to reduce energy consumption."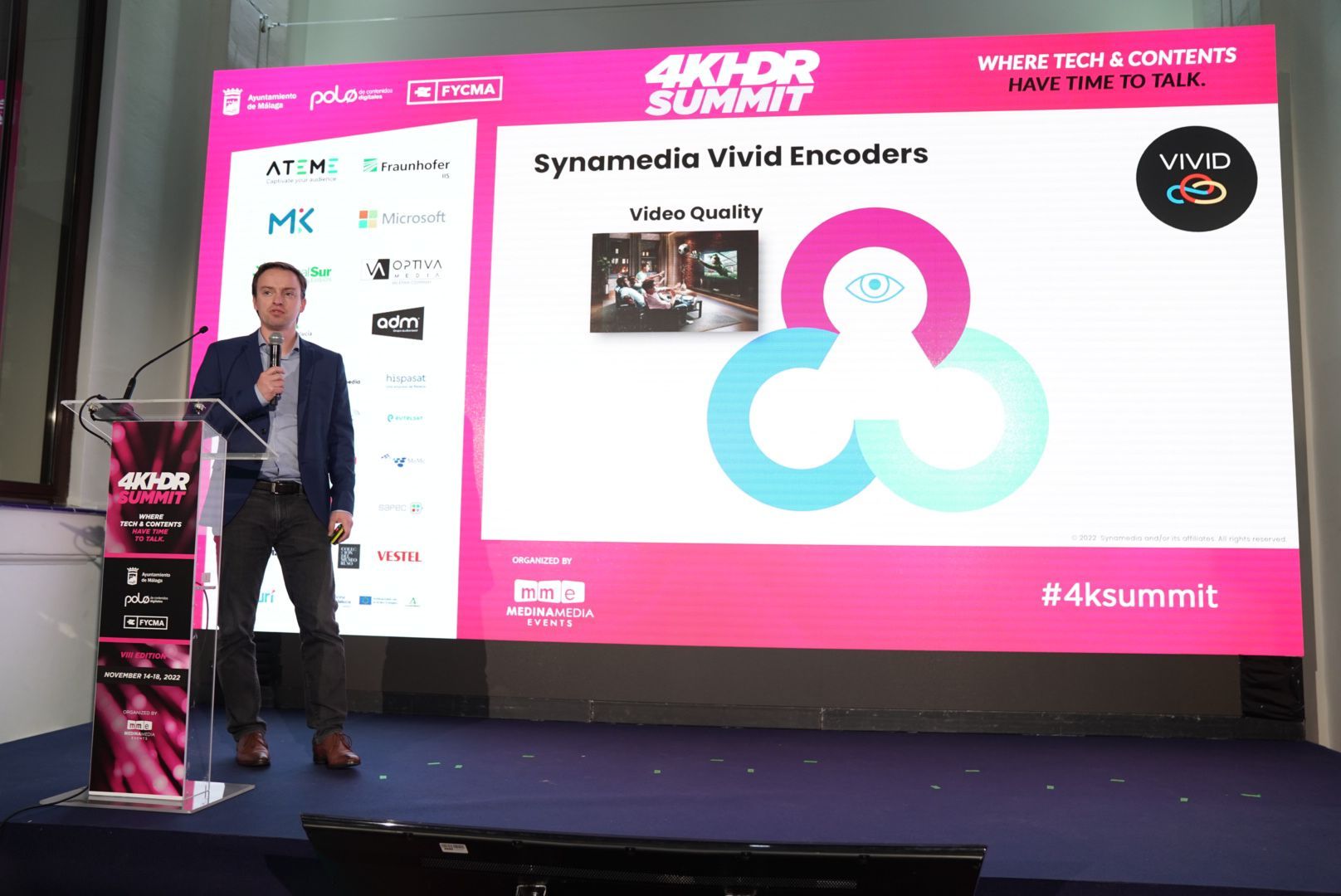 On the other hand, Mickaël Raulet, CTO of ATEME, has discussed what concerns the enabling of high-quality audio and video experiences for the latest-generation French DTT market, in addition to other issues related to 5G. "Technology is allowing us to have a higher quality viewing experience. We are currently trying to ensure that all devices are capable of receiving the signal with the lowest possible latency".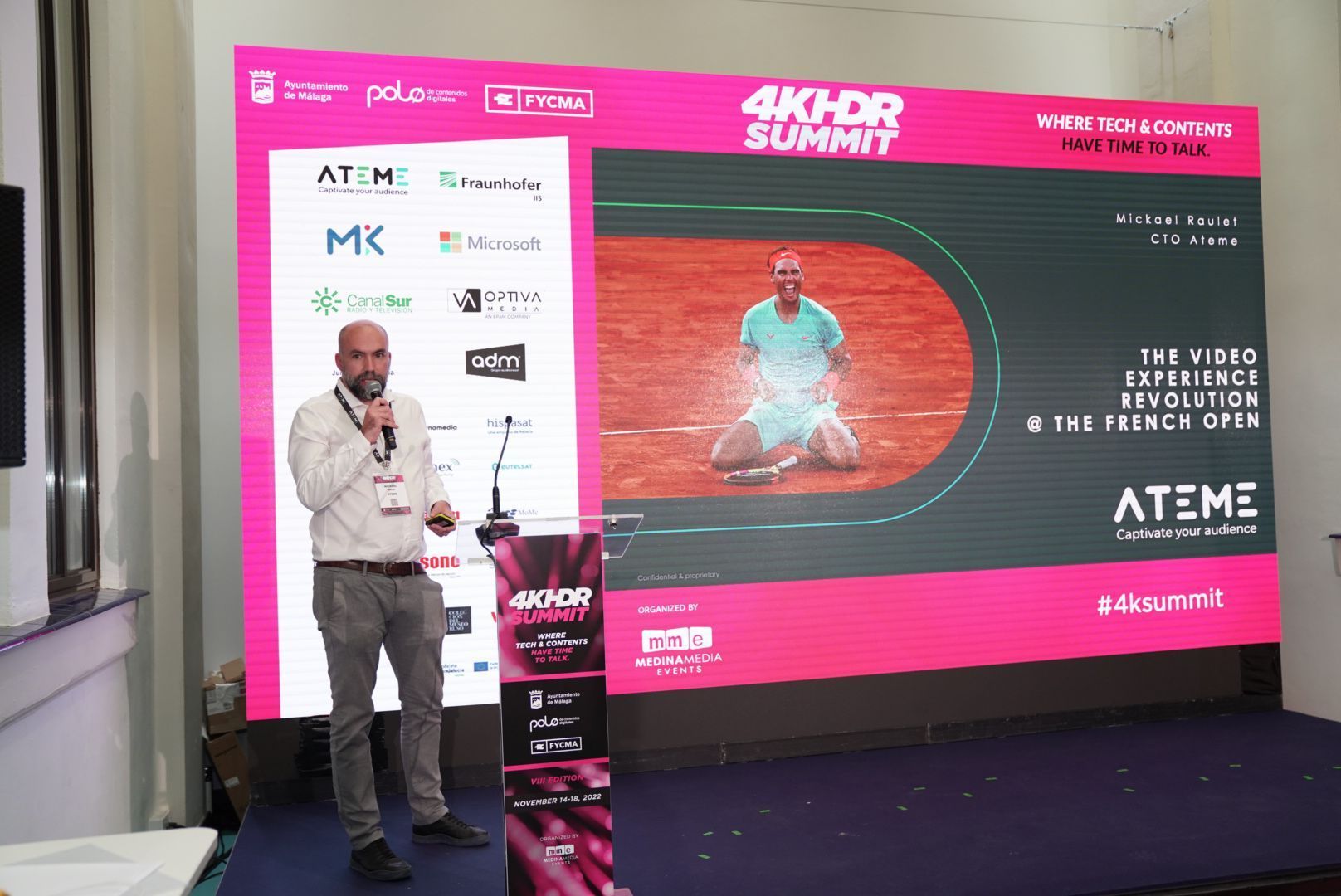 MPEG-H Audio and Virtual Reality
Johannes Schmidl, Business Development Applications and Streaming expert at Fraunhofer spoke about MPEG-H personalized audio and immersive audio for broadcasts and streams. "Next-generation audio is one of the main differentiators for broadcast. They offer new features and added value to our content. When we talk about immersive audio we are talking about 3D sound, that is, it is capable of coming from all directions".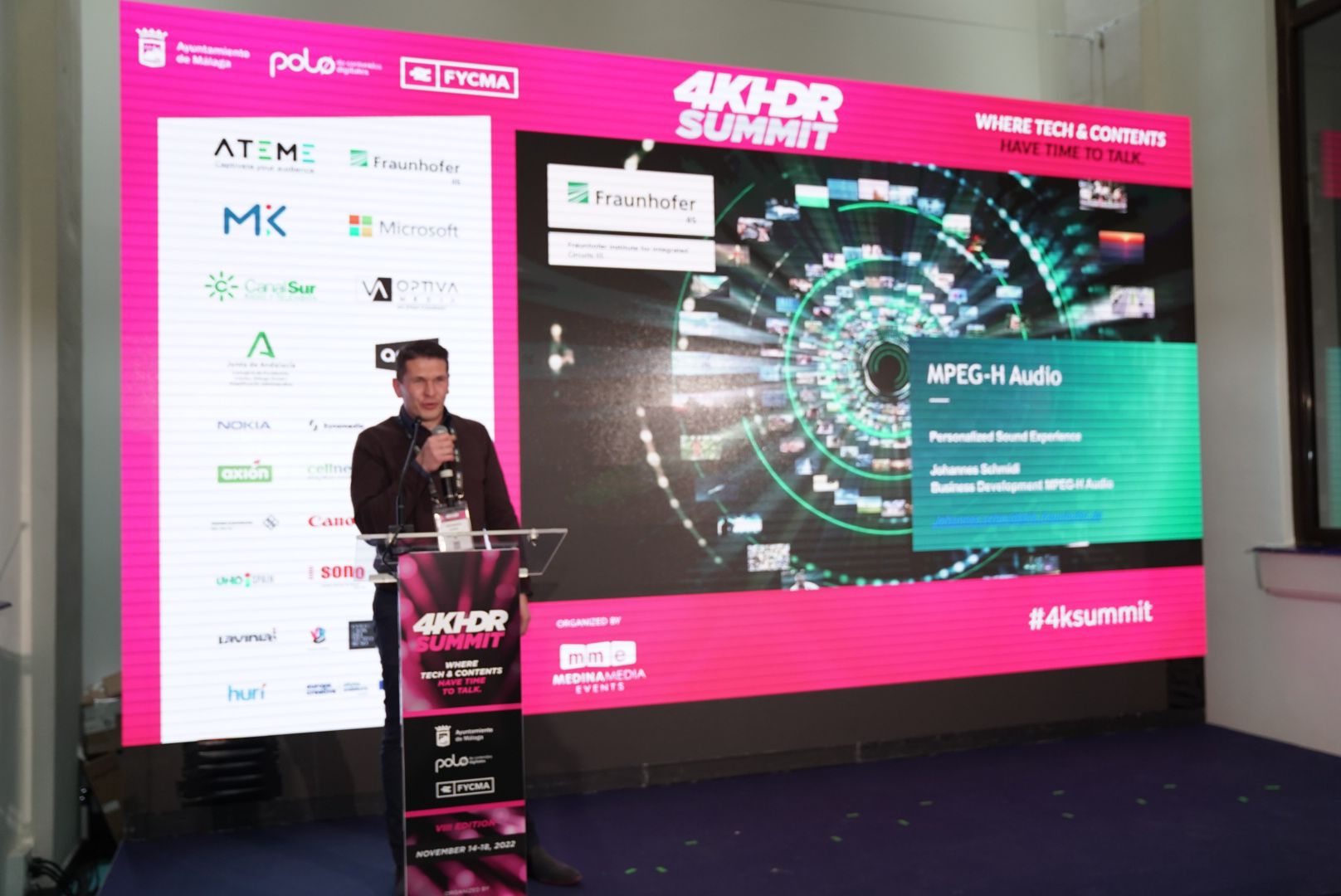 On the other hand, Valia Merino, President and Co-founder of Optiva Media, talked about the new content formats, among which Virtual Reality stands out, among others. "Creating content would be fantastic support for the sector. Thanks to this, other people could be given work. It would be a perfect synergy between technology, culture and education."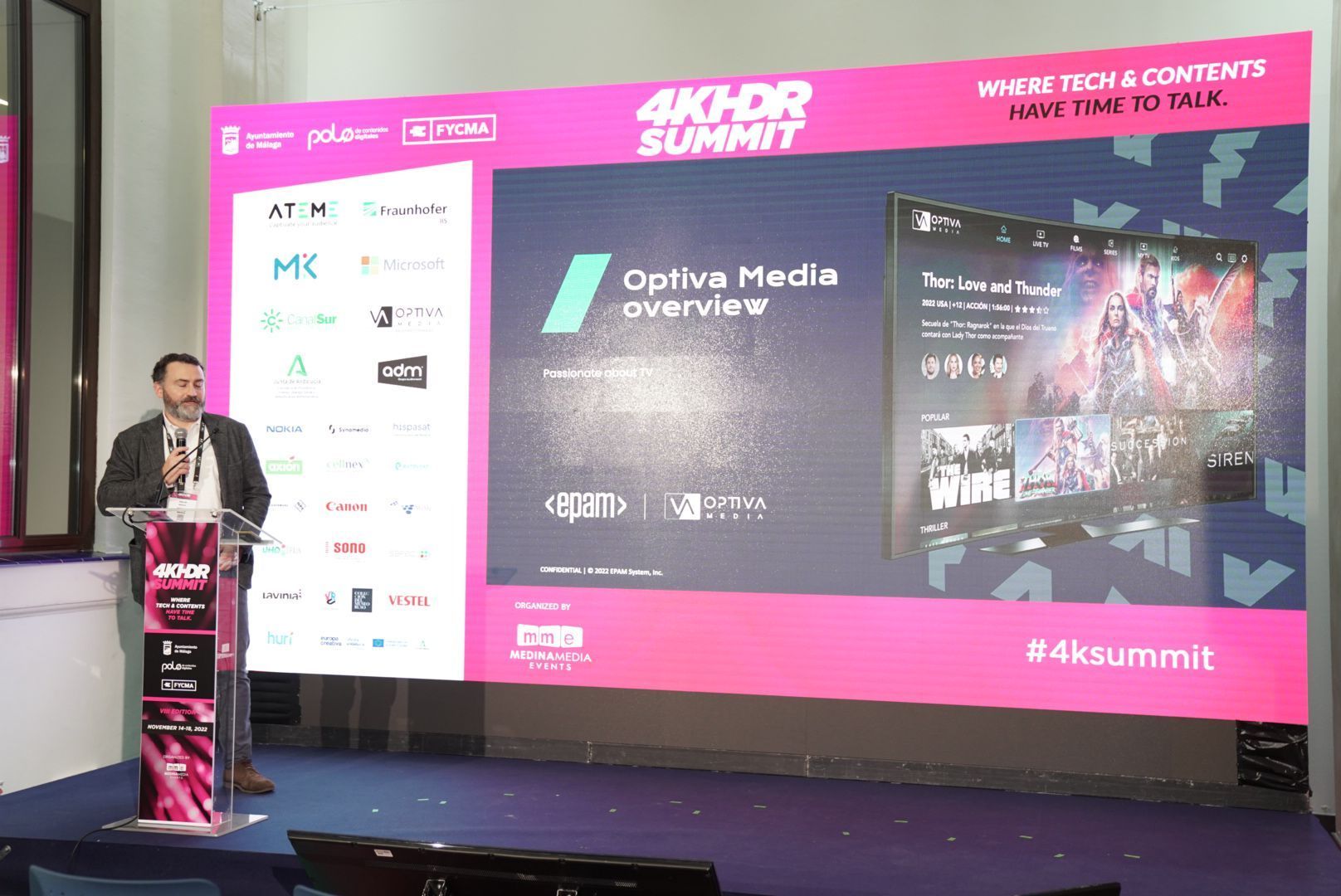 The great audiovisual challenges for the Paris 2024 Olympic Games
Guillermo Jiménez, Director of Broadcast Engineering at OBS (the producer of the Olympic Games), has recounted, on this second day, all the audiovisual challenges posed by the next Olympic Games in Paris 2024 and has also taken stock of what they have meaning of the Olympic Games in Beijing 2022: "It was an event with many hours of transmission." OBS produced some "6,000 hours of content for rights holders and sports fans." They were broadcast through 41 HD multilateral channels and 31 UHD multilateral channels.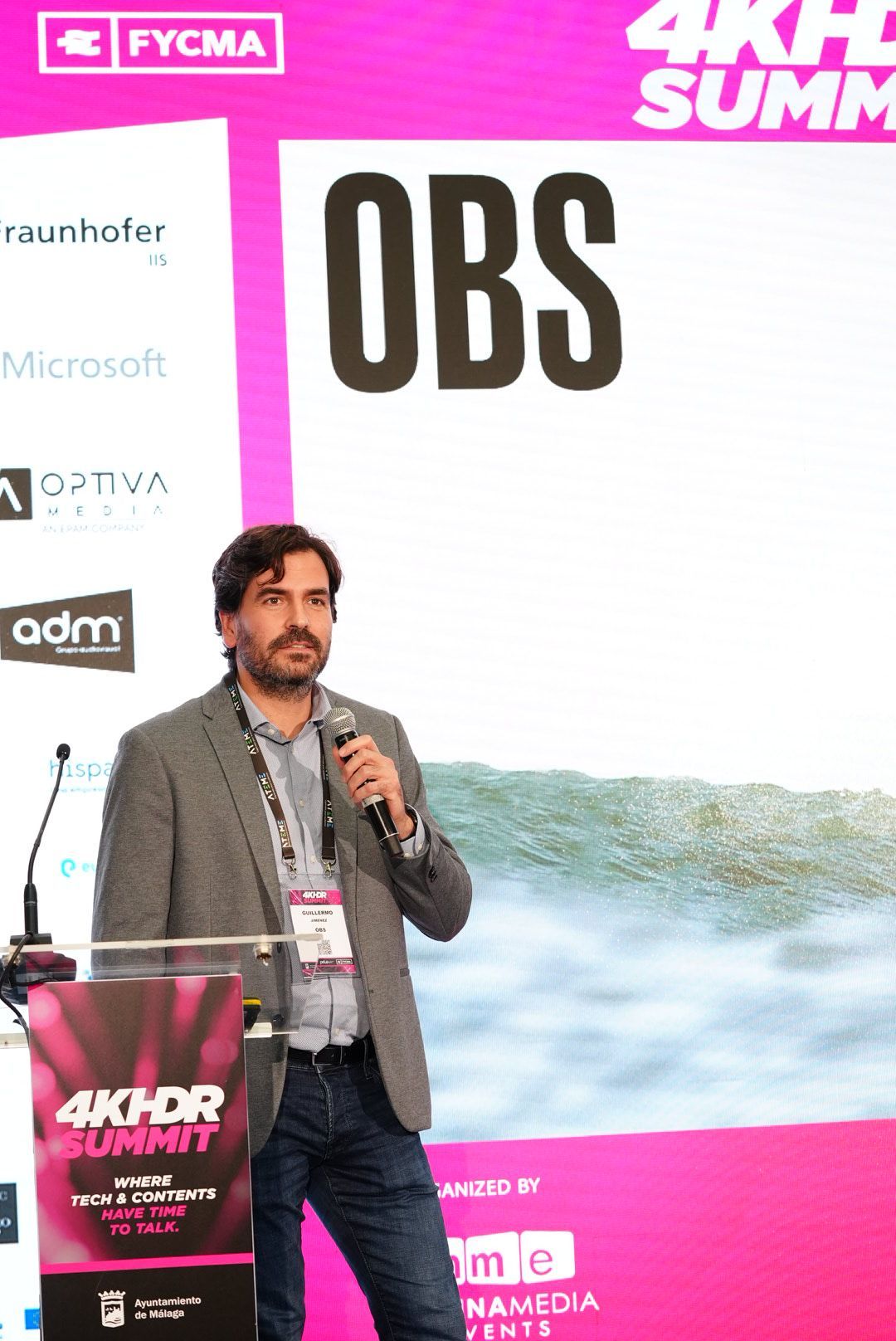 Referring to the Olympic Games in Paris, he has anticipated the technological challenges that arise: "We have expectations that the workflow will be in full HDR. The cameras are going to be native HDR. We have in mind to add more cloud services and improve resiliency."
This second day and the following three can be followed through the Medina Media Events platform, prior registration, through the event website. The eighth edition of the 4K HDR Summit is sponsored by: National Pole of Digital Content, Malaga City Council, Fycma, Junta de Andalucía, ATEME, Fraunhofer, The eighth edition of the 4K HDR Summit is sponsored by: National Pole of Digital Content, City Council of Málaga, Fycma, Junta de Andalucía, ATEME, Fraunhofer, Optiva Media, Canal Sur Radio y Televisión, Grupo ADM, Mediakind, Microsoft, Synamedia, Nokia, Hispasat, Axión, Cellnex, Eutelsat, Rohde & Schwarz, Canon, Sapec, Mome, Vestel, SONO, Hurí, Lavinia, Univrse, Russian Museum Collection, UHD Spain and Creative Europe Media Desk Andalusia.