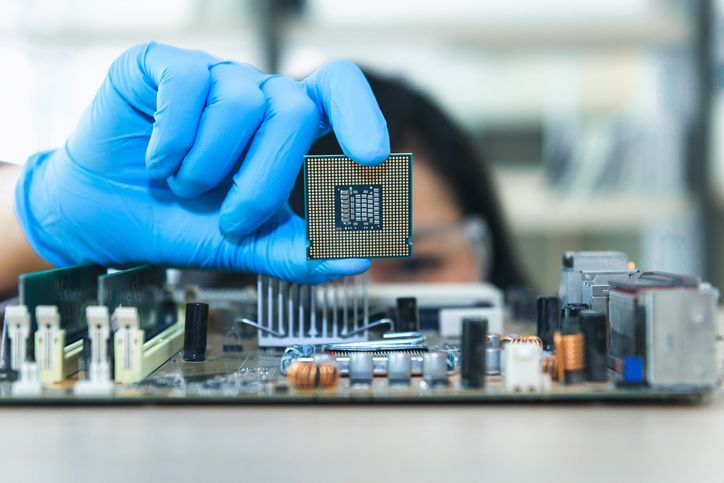 THE SEMICONDUCTOR CRISIS WILL BE OVER BY 2023 
08/11/2021 | 4K International
---
Manufacturers of Ultra High Definition (UHD) TVs believe that the global crisis of chips and semiconductors, which occurred due to the fall in production during the pandemic and affects all electronic products, will be completely overcome in 2023 and will coincide with an increase in sales of 8K models.
This is the opinion of Baris Altinkaya, Chief Marketing Officer of Vestel, one of the world's largest TV manufacturers, which accounts for 18% of sales in Europe, as well as other private labels in large stores in the 157 countries to which it exports its products.
According to data handled by manufacturers, more than 7 million 4K and 8K TVs have already been sold in Spain, and the trend is on the rise and will continue in 2022.
Baris Altinkaya will participate in the 4KHDR Summit, which opens on Monday, November 15 at the National Digital Content Pole in Malaga and brings together the world's leading manufacturers, engineers, and producers in 4K and 8K.
The 4KHDR Summit celebrates this year its seventh edition with a hybrid format, with an opening day in person and four other virtual days, with more than 40 conferences of experts from Asia, America, and Europe.
Vestel, which has a workforce of 18,000 employees, considers Spain one of its main markets and joined as a founding member of the UHD Spain Association, which will hold its first General Assembly in Malaga and present its White Book at an event that will welcome new members and collaborating companies, such as FORTA, TV3, Video-MOS, Synamedia, Canal Sur and the Official College of Technical Telecommunications Engineers (COITT).
Also in a personal capacity, other professionals will join UHD Spain as collaborators to participate in its working groups, technical tests, and demonstrations.
UHD Spain was established on January 26, 2021, with 30 founding partners: ADM Group, Ametic, Ateme, AtresMedia, Axion, Canon, Cellnex, Dolby, Drago, Egatel, Fecotel, Fenitel, Fraunhofer, Gsertel, Henneo Group, Hispasat, Hurí, Lavinia, Mediapro, Medina Media, RTVE, Rohde & Schwarz, Sapec, Tedial, Telecom CLM, TRedess, Uteca, Vestel and the Polytechnic University of Madrid (UPM). For more information about UHD Spain, please click on the following link. 
Those registered for the 4KHDR Summit 2021 will be able to follow the sessions via streaming, as well as view online demos, attend exclusive webinars, and network through video meetings with speakers and audience members, through the virtual platform created by Medina Media Events. 
The seventh edition of the 4KHDR Summit is sponsored by: Polo Nacional de Contenidos Digitales, Ayuntamiento de Málaga, Synamedia, Dolby, Ateme, Fraunhofer, Tedial, Canal Sur Radio y Televisión, Canon, Eutelsat, Axión, Cellnex, Rohde & Schwarz, Hispasat, Nokia, Vestel, Toshiba, JVC, Hitachi, SONO, UHD Spain and Europa Creativa Media Andalucía.
You can register now and consult the agenda at www.4ksummit.com