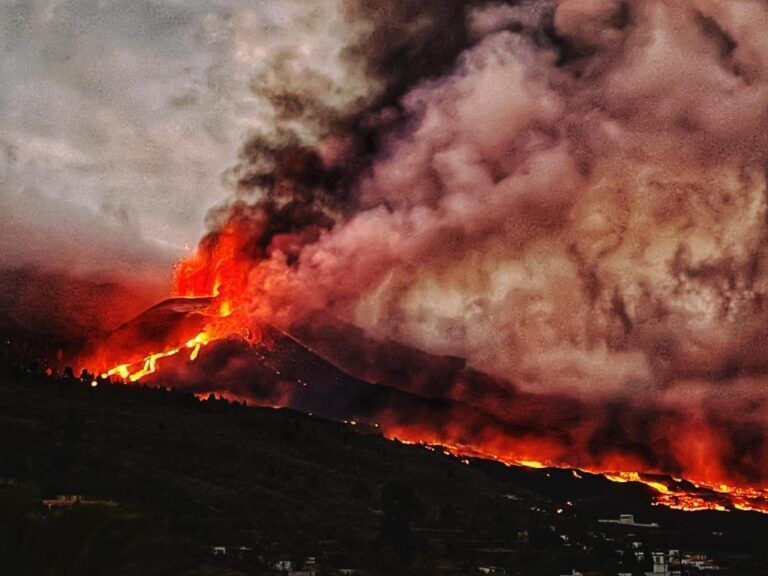 THE POWERFUL 8K IMAGES OF LA PALMA VOLCANO WILL BE SHOWN IN MALAGA
27/10/2021 | 4k Spain
---
Documentary filmmaker Bertrand Loyer, president of the French production company Saint Thomas productions, will present for the first time at the 4K-HDR SUMMIT the 8K images they are filming on the Canary Island of La Palma. This year's 4K-HDR SUMMIT will be held from November 15-19 in Malaga, Spain.
The Saint Thomas Productions company has been filming volcanic eruptions around the world since 2009, creating spectacular documentaries, such as the series 'Life on Fire', narrated by British actor Jeremy Irons ("The Mission"). These have shown how volcanoes "have created new territories, changed landscapes and destroyed civilizations". 
The volcanoes of Hawaii, Iceland, Papua New Guinea, the Philippines, Colombia, Chile, and Italy, among others, have been the settings for some of Saint Thomas productions, to which the volcano on the Canary Island of La Palma has now been added.
Bertrand Loyer will attend for the first time the 4K-HDR SUMMIT – which celebrates its seventh edition in hybrid format from the 'Polo Nacional de Contenidos Digitales' in Malaga -.  He will show his latest productions in Ultra High Definition (UHD) and will display a selection of the best sequences of his films on volcanoes, which have won awards at festivals in Bristol, Montana, Cape Town, Namur, Marseilles, Alberta, San Francisco, among others.
The 4K-HDR SUMMIT is the world's most important event on Ultra High Definition (UHD) and brings together every year the best engineers and producers in order to share experiences and advances.
This year, the 4K-HDR SUMMIT will have a strong Spanish accent by hosting the first assembly of the UHD SPAIN Association, formed in January with the aim of promoting Ultra High Definition in Spain so that consumers could have the best possible user experience.
But, in addition to the news of the Spanish audiovisual industry that has opted for high quality, the 4K-HDR SUMMIT will feature speakers, multinationals, and attendees from leading countries in UHD, from Asia to the United States and Europe. In addition to the participation of top-level production companies, such as OBS (Olympic Broadcasting Services), who will share their experiences in major sports competitions, such as this year's Tokyo 2020 Olympic Games. 
Visit the 4K-HDR Summit website for more information on how you can participate or be a sponsor.