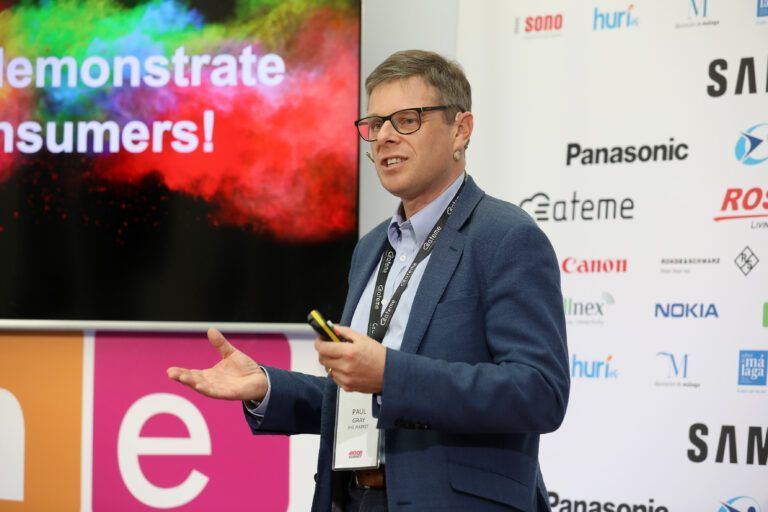 OMDIA RELEASES EXCLUSIVE NEW DATA ON TRENDS, 4K, HDR AND 8K AT 4K HDR SUMMIT 22
18/10/2022 | 4K International
---
Paul Gray, Research Director at Omdia, will exclusively announce his annual report on Tuesday, November 15 at the National Digital Content Hub in Malaga, Spain.
A comprehensive analysis of the key trends in the audiovisual landscape will be presented, as well as the keys to the 4K, HDR and 8K market globally.
Paul Gray, Research Director at Omdia, will be presenting his 2022 report with an analysis of the key trends in the media and entertainment landscape at the eighth edition of the 4K HDR Summit on Tuesday, November 15 in Malaga, where he will present the keys to the 4K, HDR and 8K market at a global level.
A key theme of the research highlights the strong growth of streaming services, to such an extent that it is already expected that advertising investment in these media will exceed that received by linear television in 2024. Streaming companies are clearly betting on adding advertising to the digital subscription model, where according to data from last year, in the United States, on average, a citizen is subscribed to 7 video services.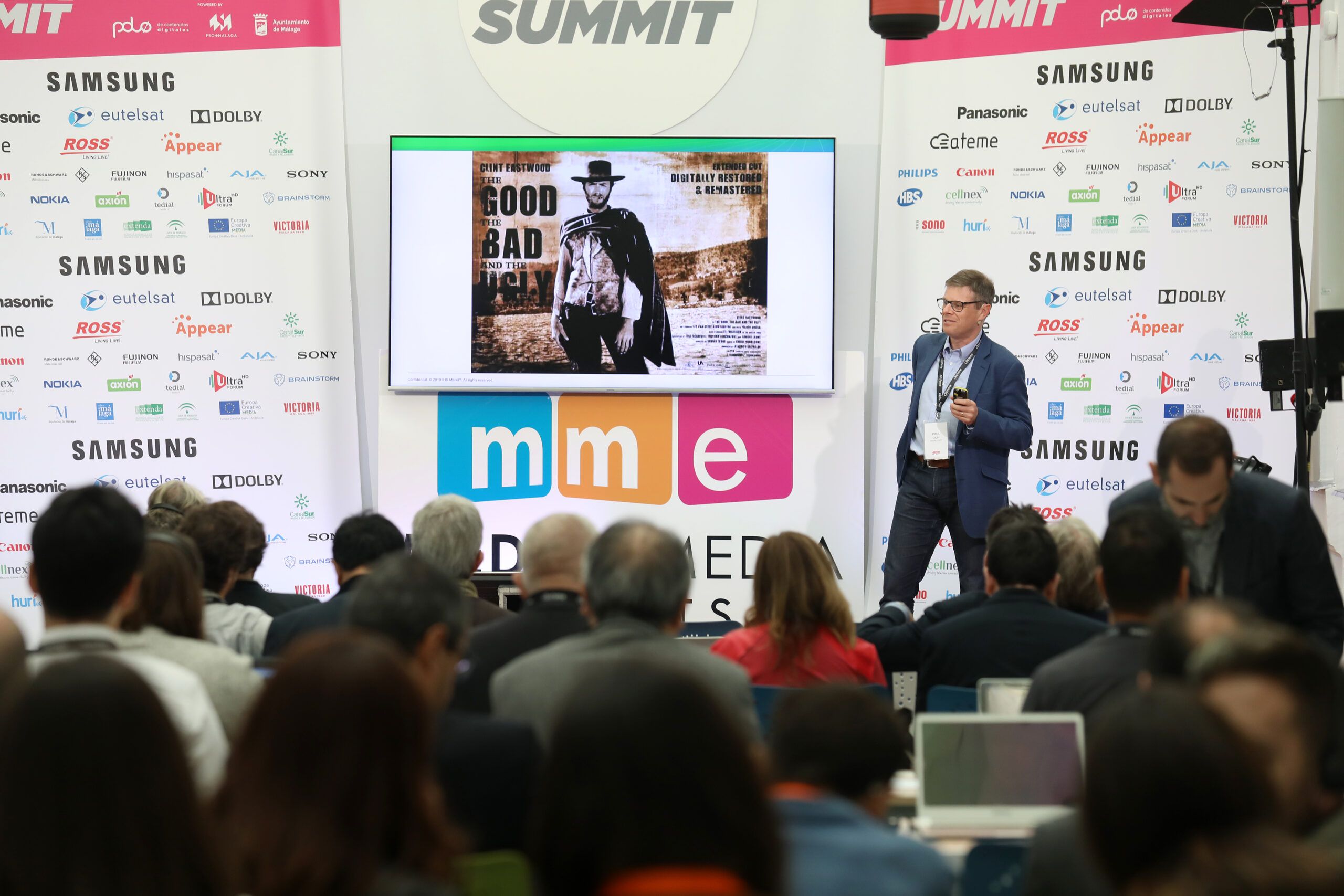 In reference to 8K, Maria Rua Aguete, Senior Research Director, Media & Entertainment of the consulting firm Omdia, had no qualms in stating in the last edition that this is a market that advances "very slowly", even "slower than previously expected". 
At present, and following the data from last year's report, 8K TVs represent only 0.2% of all TV shipments and, according to the Research Director, "curiously, the region that sees most shipment share of these TVs is Western Europe, although there is no supply of content in 8K". 
Therefore, in the medium term, it does not seem that the situation will change: by the end of 2026, it is estimated that only 3 million households worldwide will have an 8K television.
On the other hand, with regard to the 4K world, and following the presentation at the last edition of the 4K HDR Summit, "it continues to make steady progress towards its consolidation and it is expected that by 2024 the UHD TV set fleet will exceed 50% of the overall fleet in Western Europe, a momentum that will be complemented by comparable levels China and even larger share of UHD households in the United States".
However, this UHD push, largely driven by VOD platforms, is not being complimented by a push from U.S. pay-TV providers, which are finding it difficult to monetize UHD services. "The time will come when linear channels will arrive in UHD, but the reality is that currently, globally, only 3% to 5% of content is in UHD," Rua Aguete said at the 4K HDR Summit last year. 
Over the next five years, online advertising revenues will nearly double from $190 billion in 2022 to $362 billion in 2027, according to Omdia's latest study.
"Netflix is expected to generate just under a quarter of its revenue from advertising in 2027 in the United States. With SVOD growth expected to increase from $86 billion in 2022 to $118 billion in 2027, it is not surprising that all of the major SVOD services, including Netflix, want to participate in that growth," said the Consultancy Executive. 
Omdia estimates that by 2027 nearly 60% of Netflix subscribers worldwide will be in the ad-supported tier. This shift will occur through a combination of acquiring new subscribers and "downgrading" existing subscribers to the ad-supported tier.
Other innovations presented last year were the consolidation of TikTok as the fastest growing social media platform and the launch of the Sky Glass concept, a new experience that reinvents the way of experiencing television, becoming the first platform to fully integrate content: from those of the main national free-to-air channels to those of global players such as Netflix, Disney Plus, Prime Video, Dazn, as well as those of the Sky offer, which has finally been launched in September 2022. 
The 4K HDR Summit 2022 conferences can be followed through the Medina Media Events platform, with prior registration, which will open a month before the event. This eighth edition will be held on November 14 and 15, in person, at the Digital Content Pole in Malaga, and from November 16 to 18 virtually.