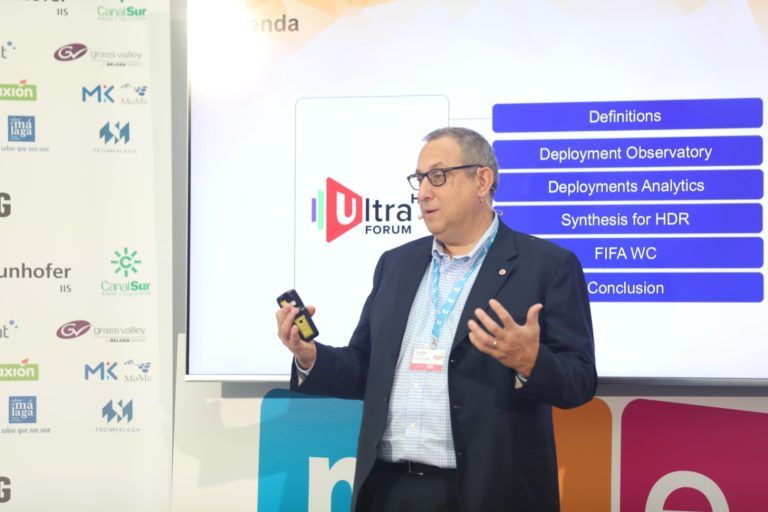 4KSUMMIT: 2019 IS THE YEAR OF MATURITY OF THE 4K
04/10/2019 | News 4K
---
The president of the Ultra High Definition World Forum (UHDF), Thierry Fautier, believes that 2019 is the year in which the 4K has reached maturity, and that developments in 8K augur an even more successful future in the coming years.
Fautier will take part in the fifth edition of the 4K Summit, which will take place on November 6, 7 and 8 at the National Digital Content Hub in Malaga with the participation of the main multinationals and world experts in Ultra High Definition (UHD).
"The 8K is not in the same degree of maturity as the 4K, and is not yet so deployed internationally. It is necessary to continue advancing in the 8K and observing its evolution", says Fautier.
The UHD World Forum held its European meeting in September in Amsterdam, and in November in Malaga will present its findings to the international community during 4KSummit 2019.
The Korean multinational Samsung surprised at the 2018 edition of the 4KSummit with its 8K television which is already on sale in many countries around the world, although the content produced in 8K is still scarce.
However, the Tokyo Olympic Games in July 2020 will be a milestone in the production, recording and distribution of 8K content, as Japanese national television NHK has announced that it will make a major deployment in this new technology.
The 4K-HDR Summit of Malaga will serve to update and know the technological advances (in recording devices, editing and distribution) and also content that have been implemented in the last year, worldwide, for the development of Ultra High Definition.