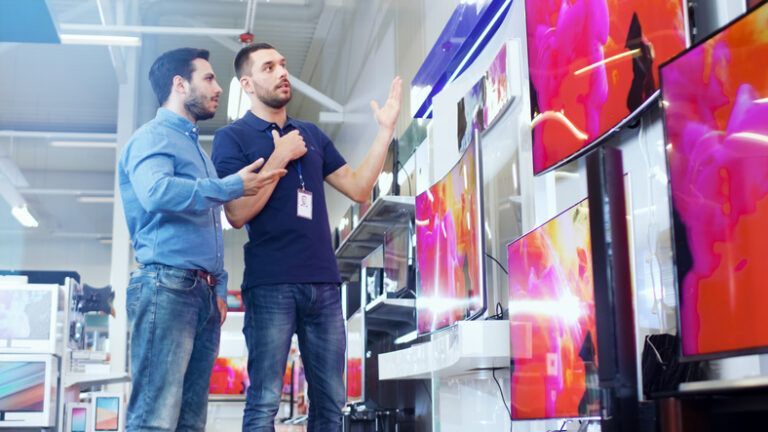 4K AND 8K WILL REACH MILLIONS OF HOMES ON BLACK FRIDAY AND CHRISTMAS TIME
28/10/2021 | 4K International
---
The 4KHDR Summit in Malaga will bring together, exclusively and for the second consecutive year, the presidents of the three global associations of Ultra High Definition (UHD), which despite their recognized differences, unanimously agree in foreseeing that 4K and 8K televisions will reach millions of homes on all five continents on Black Friday, and then by the hand of Santa Claus and the Three Wise Men this coming Christmas.
'Polo Nacional de Contenidos Digitales' located in Malaga, with a new hybrid format, on November 15th  will kick off the seventh edition of an event that since 2015 turns Andalusia annually in the center of Ultra High Definition, with the presence of multinationals, experts, independent professionals, and attendees from the world' five continents to catch up on this new technology.
The 4KHDR Summit is the only worldwide event that every year reunites the presidents of the UHD Alliance Michael Zink, (Warner Bros.), the Executive Director of the 8K Association, Chris Chinnock, and the leader of the Ultra HD Forum, which this year is Nandhu Nandhakumar (Vice President of LG), who has succeeded the legendary Thierry Fautier (Harmonic).
The three international UHD leaders, who advocate different positions and priorities, will present at the 4KHDR Summit the progress of each association in the last twelve months and their goals for 2022.
In a preview of their individual keynotes and the exclusive panel that they lead annually at the 4KHDR Summit, Michael Zink, Chris Chinnock, and Nandhu Nandhakumar have shared their thoughts that this year 4K and 8K TV sales will break records on Black Friday (November 26) and as Christmas gifts from Santa Claus and the Three Wise Men.
Zink, Chinnock, and Nandhakumar will be at the 4KHDR Summit on Thursday, November 18, on the so-called "President's Day", which is traditionally opened by the president of Radio Television of Andalusia (RTVA), Rafael Porras.
On President's Day, the 4KHDR Summit, organized by Medina Media Events, brings together the CEOs of the main 8K content production companies, with the most senior executives and presidents of leading 8K production companies such as The Explorers (Olivier Chiabodo), Saint Thomas Productions (Bertrand Loyer), Paramax Films (Amos Rozenberg), etc.
In addition, NASA's Director of Imaging, Carlos Fontanot, will also present the latest 8K images received from the International Space Station (ISS) at the Johnson Space Center in Houston (Texas). 
Advances in 4K, as UHD is popularly known, have led to UHD being the "standard quality" with which the Tokyo 2020 Olympic Games have been produced, leaving HD (High Definition) format behind.
On January 1, 2023, by EU mandate, all free-to-air broadcasts in the European Union must be in HD quality, retiring, or "blacking out" SD (Standard Definition). But technology companies and top-level production companies have been testing Ultra High Definition for more than a decade, and there are already channels in Japan in 8K, with 36 times more resolution (number of pixels per frame) than HD and four times more than 4K.