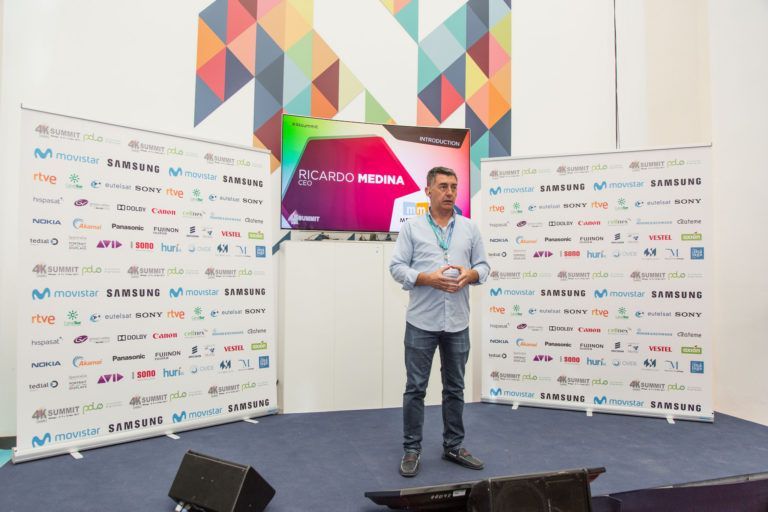 Tomorrow starts the 4K Summit 2018
06/11/2018 | News 4K
---
Tomorrow, Wednesday November 7th, starts the 4th edition of 4KSummit, an event with an international event that gathers 20 keynotes and 7 panel sessions in which reports, proposals and visions on 4K-HDR technology will be offered, thanks to the participation of experts and leading companies in the sector such as Samsung, Movistar, RTVE, NHK, BBC, among others.
On November 7, 8 and 9, attendees at 4KSummit 2018 will be able to see first-hand more than 20 free demos and workshops, in which companies such as Nokia, Sony, Rohde&Schwarz and Dolby will share their experiences and present their latest advances in 4K-HDR. As a novelty, in this 4th edition of 4KSummit, we will have the presence of Carlos Fontanot, Imagery Manager of ISS, who will show live images of NASA's 4K channel.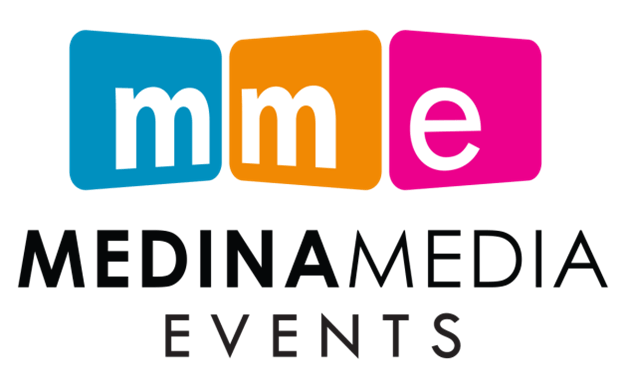 MEDINA MEDIA CREATES MM EVENTS AND LAUNCHES VIDEO PLATFORM
Medina Media Group announced today the creation of a new independent company, Medina Media Events, and the launch of an exclusive Video Platform on New Technologies, coinciding with the 4K Summit 2018.
The presentation of Medina Media Events and the launch of the New Technologies Video Platform will take place today, Tuesday November 6, from 16:00 hours at the Digital Content Hub in Malaga, on the eve of the inauguration of the fourth edition of the 4K Summit, the world's most important event on content and Ultra High Definition (UHD) technology that brings together experts, brands and attendees from more than 20 countries.
María Medina will be the General Director of Medina Media Events, which starts with the experience accumulated by the Spanish audiovisual production company since 2012, and since 2015 with already consolidated events such asthe 4K Summit, the 5G Forum and the Observatory of New Technologies.
"In addition, we are working on 3 more international events for 2019, which we will announce at the presentation of Medina Media Events and the New Technologies Video Platform, where conferences, panel sessions, interviews and keynotes of all the events we organize will be exclusively available", announced Ricardo Medina, CEO of Medina Media Group.
www.medinamediaevents.com
In this way, the conferences of all the events organized by Medina Media Group will be available for professionals, researchers, managers, engineers, producers, entrepreneurs, professors and students from any part of the world who are interested in New Technologies.
"Medina Media's event model is focused on credibility, seriousness, rigour, achieving top level agendas and networking that a select group of attendees (no more than 250 people) share with each other and with the speakers", emphasizes Ricardo Medina.
Until now, the events were a business line of the audiovisual production company created in 2004, but from now on they already have their own business and corporate identity. The social and operative headquarters of Medina Media Events will be in Malaga.
"Thanks to the fact that access to conferences is limited, attendees enjoy relaxed personal contact with experts, brand managers and decision makers, through exclusive meetings in breakfasts, cocktails and networking breaks. But we also want to make knowledge, conferences and presentations accessible, in an exclusive, visual and organized way, to those who cannot be present in person", explains the CEO of Medina Media.
The New Technologies Video Platform of Medina Media Events will allow to have access to the VOD conferences, but also to the lectures and presentations of previous editions, and to exclusive interviews made to the speakers.
All the materials will be available in different image qualities and access will be scalable, depending on the needs, interests and economic and technical possibilities of each user.