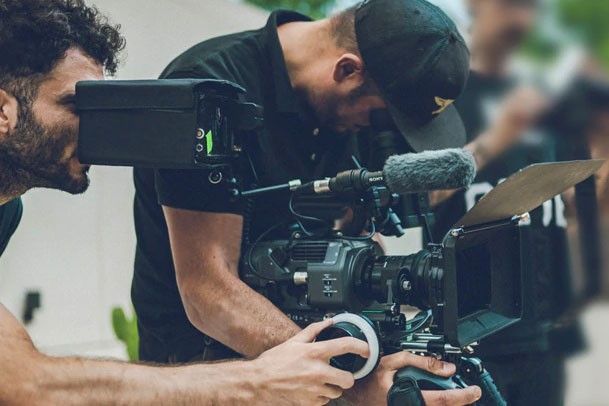 THE WORLD'S TECHNOLOGY LEADERS PRESENT THEIR EXCLUSIVE DEMOS AT THE 4K HDR SUMMIT
15/11/2020 | News 4K
---
The main multinationals that are committed to promoting Ultra High Definition (UHD) will take advantage of the 4K HDR Summit, which begins this Tuesday, November 17, to offer free demonstrations of their latest advances to audiovisual professionals.
Leaders in UHD such as Dolby (USA), Sony (Japan), Nokia (Finland), Fraunhofer (Germany), AppearTV (Norway), Eutelsat (France) and Rohde & Schwarz (Germany) will take advantage of the 4K HDR Summit since 2015 to present their latest projects and product demonstrations.
On this occasion, they present them virtually, through the 4K HDR Summit platform, which is already open to the public free of charge, and through which on November 17, 18 and 19, registered attendees will be able to follow the more than 30 sessions of the leading experts in 4K, HDR and 8K technology and content worldwide.
Javier Reyes, Technical Sales Manager of Appear TV, presents the proposal of the Norwegian company for video contribution. The X platform combines the latest video codecs with multiple distribution alternatives and high density to allow for endless 4K video transmission possibilities in different networks.
For its part, Dolby has chosen three exclusive Dolby Vision demos to present at the 4K HDR Summit. Jason Power, Director of Standards and Business Partnerships at Dolby Europe, gives an introduction to Dolby AC-4 and the opportunities it offers to enable a whole new generation of broadcast and streaming services with more personalized and engaging audio for their audiences.
Ian Lowe, director of content solutions at Dolby Europe, will share an exclusive interview with producers and post-production staff on Netflix's "Our Planet" and Apple TV+'s "Tiny World". Both mastered in Dolby Vision and Dolby Atmos. In addition, Lowe offers an introduction to Dolby Vision for film and television producers.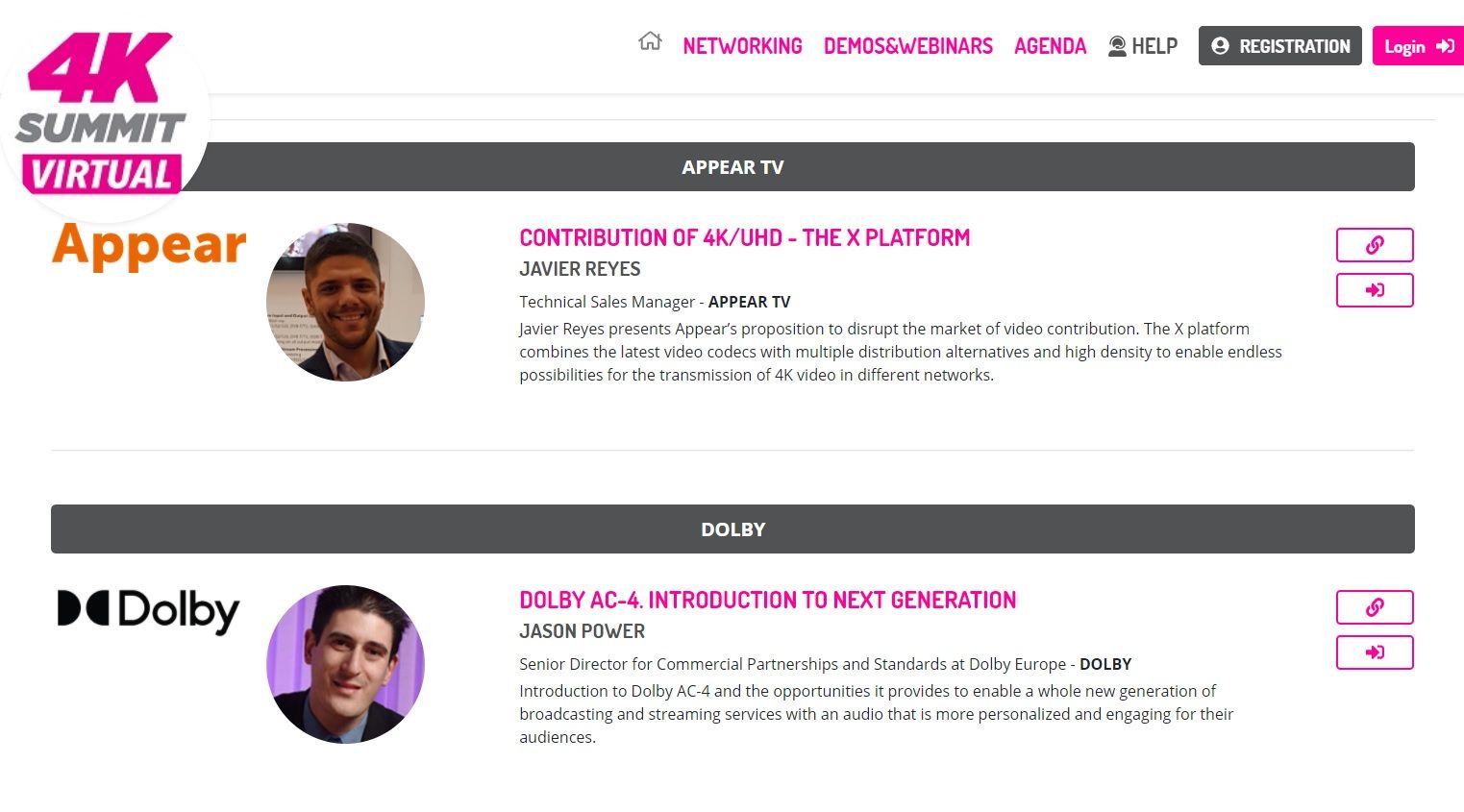 On behalf of Fraunhofer, three experts are presenting different demos on the MPEG-H audio and video standard. Nicolas Faecks, senior engineer, teaches how to create MPEG-H in live productions for sports events, musical shows or any other content.
Johannes Shmidl, business development manager at Fraunhofer, shows how more and more services are adopting MPEG-H audio for video streaming or immersive music streaming.
It is Yannick Grewe, senior engineer at Fraunhofer, who also presents MPEG-H Authoring Suite (MAS), a set of tools that make the production of MPEG-H audio content easier, faster, more intuitive and more powerful.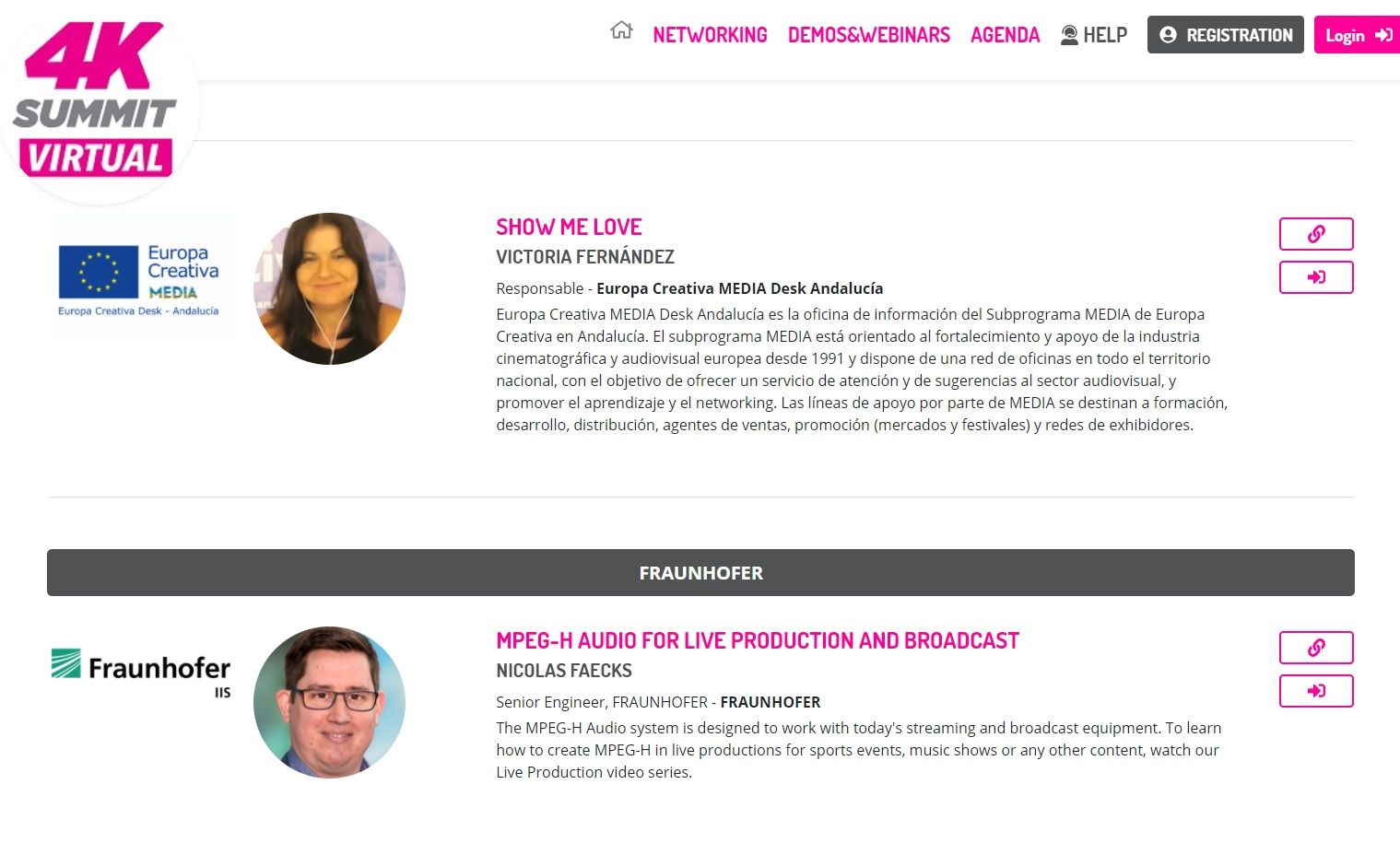 For this sixth edition of the 4K HDR Summit, Nokia has chosen, along with its software engineer Julian Santander, to present its system to provide a Virtual Reality experience, taking advantage of 5G networks.
Nokia also presents "Nokia Video Device Probe", by its senior specialist in device research David Medina. This new product from the Finnish company is focused on user experience-oriented monitoring in video networks and services.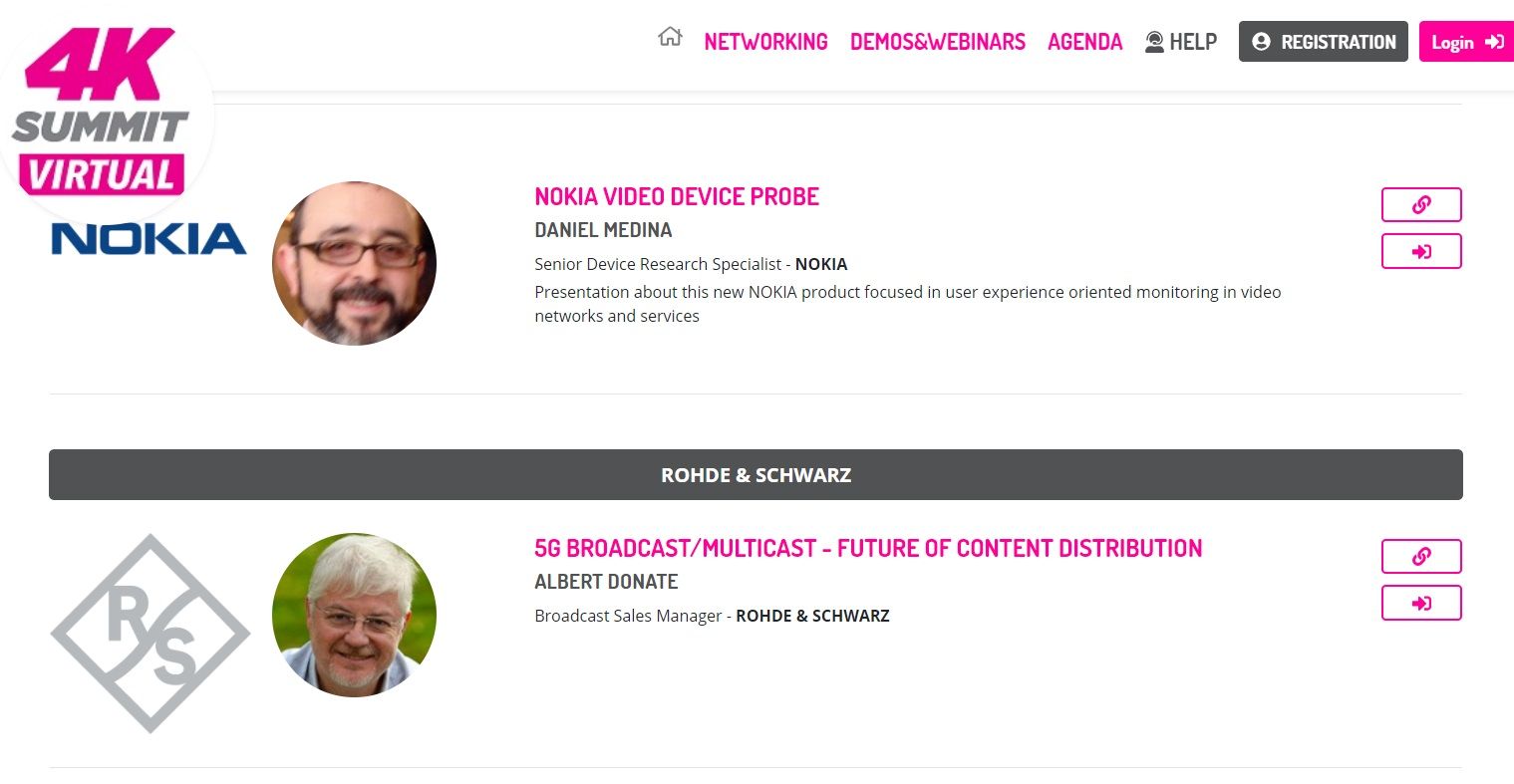 The German company Rohde & Schwarz presents "5G broadcast/multicast – future of content distribution". Its product manager, Mohamed Aziz, explains the company's vision for the future of content distribution. They will also present the new business verticals, as well as all the tests they have carried out worldwide.
The American company Sony shares several exclusive webinars. Together with several of its experts, they address many issues throughout the entire content workflow, from acquisition to production and distribution.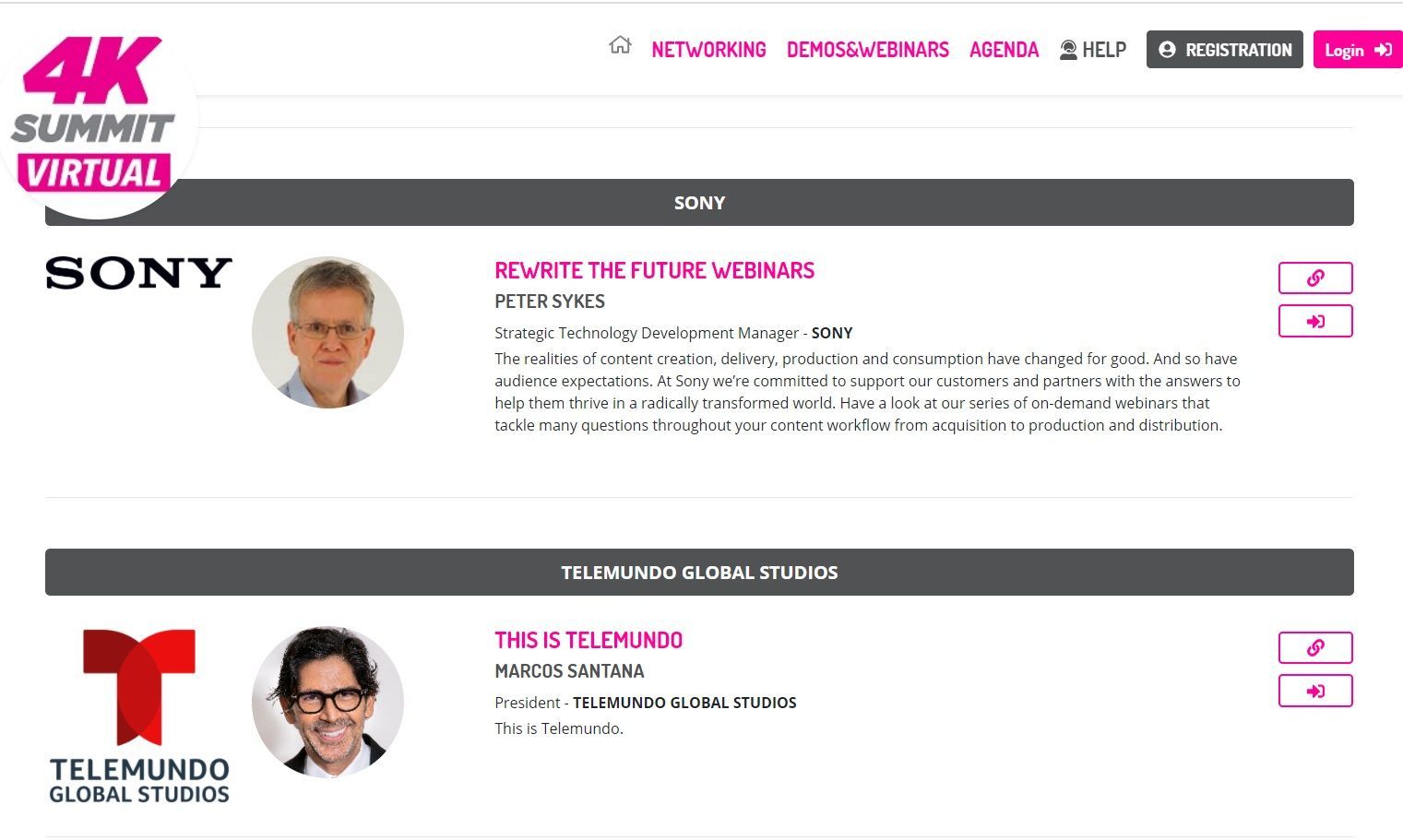 The satellite company Eutelsat presents the collaboration with NHK for the launch of the first 8K channel. It also shares the experience of the first live UHD distribution of the opening of the Holy Door, in collaboration with RAI.
In addition to these demos, professionals registered for the 4K HDR Summit will have access to the screening of three documentaries presented by Radio Television de Andalucia (RTVA): Andalucia, the world center of 4K; Andalucia, at the forefront of new technologies; and La Memoria Homosexual, a finalist in the prestigious Mipcom Diversify TV Excellence Awards.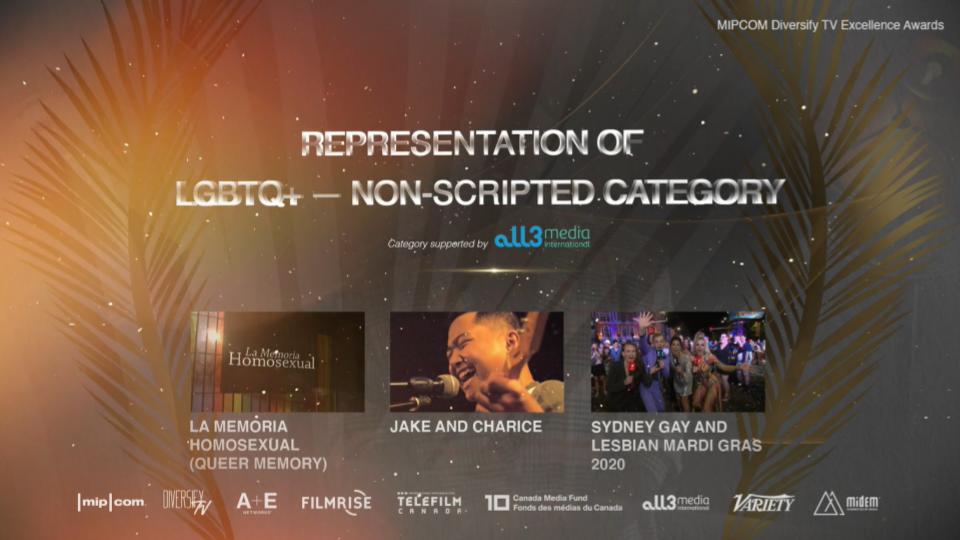 For its part, Telemundo Global Studios presents the latest spot promoting its latest productions and Telemundo Center: a new 47,000 square meter space, equipped in Ultra High Definition, where 1,200 employees work.
Visitors can also learn about the latest projects of the French multinational Ateme, as well as Europa Creativa Media Desk Andalucía and Málaga de Moda "Talento Origial", a brand of Diputación de Málaga.
The sixth edition of the 4K HDR Summit is supported by Telemundo Global Studios, Ateme, Ross, Mediakind, Dolby, Appear TV, Samsung, RTVA, Fraunhofer, Eutelsat, Rohde & Schwarz, Canon, Sony, Hispasat, Nokia, Cellnex, Mome, Vestel, JVC, Toshiba, Hitachi, Axión, UHD Forum, Europa Creativa Media Desk Andalucía and Málaga de Moda "Talento Original", a brand of Diputación de Málaga.
Those registered for the 4K HDR Virtual Summit 2020 will be able to follow the 30 sessions that will be offered by streaming, as well as consult online demos, attend exclusive webinars and network through video meetings with speakers and participants. In addition, on Friday, November 20th, they will be able to enjoy the Virtual Awards Ceremony of the 4K short film festival, Málaga 4K Fest, and the screening of the winning short films.
VISIT DEMOS AT virtual.4ksummit.com
SUBSCRIBE TO OUR NEWSLETTER TO GET A 20% DISCOUNT ON YOUR REGISTRATION