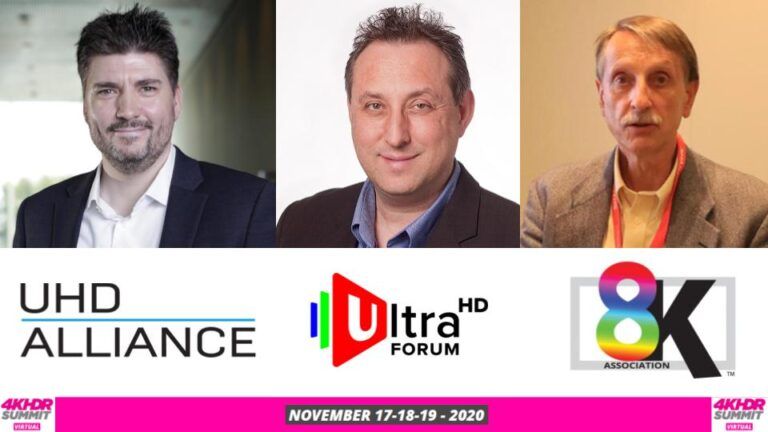 THE THREE WORLD PRESIDENTS OF 4K AND 8K, AT THE 4K SUMMIT
22/10/2020 | News 4K
---
The presidents of the UHD Alliance, the Ultra HD Forum and the 8K Association have today confirmed their participation in the 4K HDR Summit on November 17, 18 and 19.
Michael Zink, president of the UHD Alliance and vice president of Emerging Technology at Warner Bros; Thierry Fautier, president of the Ultra HD Forum and vice president of Video Strategy at Harmonic; and Chris Chinnock, president of the 8K Association and president of Insight Media, will share their news with attendees at the 4K HDR Summit.
In addition to their highly expected presentations, the three presidents will share, for the first time and exclusively at the 4K HDR Summit, a panel discussion on the state of the 8K ecosystem.
The sixth edition of the 4K HDR Summit will analyze the state of the art of Ultra High Definition and 8K at an international level with the best experts worldwide.
Those registered for the 4K HDR Summit Virtual 2020 will be able to follow the sessions by streaming, as well as consult online demos, attend exclusive webinars and network through video meetings with speakers and participants.
SUBSCRIBE TO OUR NEWSLETTER TO GET A 20% DISCOUNT ON YOUR REGISTRATION