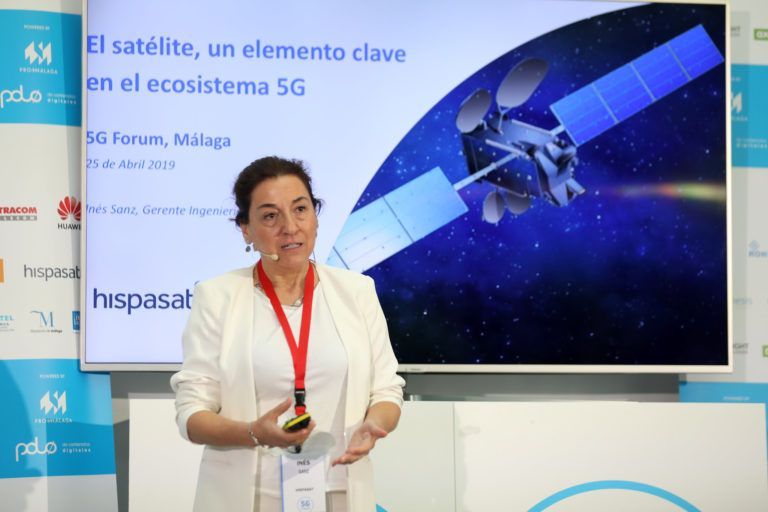 THE OPPORTUNITIES THAT THE 5G OFFERS TO THE 4K, IN THE 4K-HDR SUMMIT OF MALAGA
24/10/2019 | News 4K
---
The 5th Generation of Telecommunications, popularly known as 5G, offers extraordinary possibilities to audiovisual content, especially those produced in Ultra High Definition (UHD), commonly known as 4K.
For this reason, 5G will have its prominent place at the 4K-HDR Summit 2019, the most prestigious international event on Ultra High Definition, which is already celebrating its fifth edition at the National Pole of Digital Content in Malaga from November 6 to 8.
The 5G, with its greater power, capacity and speed, and with practically no delay, opens an endless number of possibilities for exploiting audiovisual content, especially high quality in Ultra High Definition (UHD).
Main companies such as Hispasat and Rohde & Schwarz, who are leaders in 5G will be present at the 4K-HDR Summit to explain these possibilities.
Hispasat, the Spanish satellite multinational recently acquired by REE (Red Eléctrica Española), will share in the 4K-HDR its advances in Spain and Latin America and its plans with respect to 5G, especially in rural areas.
Inés Sanz, Manager of Customer Engineering, will explain the advantages of satellites for 5G and its practical applications, especially in rural areas, and as an ideal complement to fibre and terrestrial networks. "5G has learned a lot from satellite technology", says Inés Sanz.
Communications satellites are the most efficient solution for the distribution of high quality audiovisual content such as 4K, as well as for extending 5G coverage in areas where terrestrial connectivity does not exist or is limited, such as rural areas or mobility environments (airplanes, ships, trains, etc.).
Hispasat is working on the development of advanced services to provide satellite TV platforms with new generation functionalities that allow a more personalized TV on demand, responding to the needs of current and future users, such as TV distribution systems in streaming "IP multicast" and video on demand "Push VoD".
Both services, thanks to the global coverage of the satellite, can give access to high quality HD/4K audiovisual content to any citizen in 100% of the national territory, complementing terrestrial networks and forming part of the 5G ecosystem of the future.
Hispasat will broadcast the 30 keynotes and panel sessions of the 4K-HDR Summit throughout Spain and Latin America through one of its 10 communications satellites.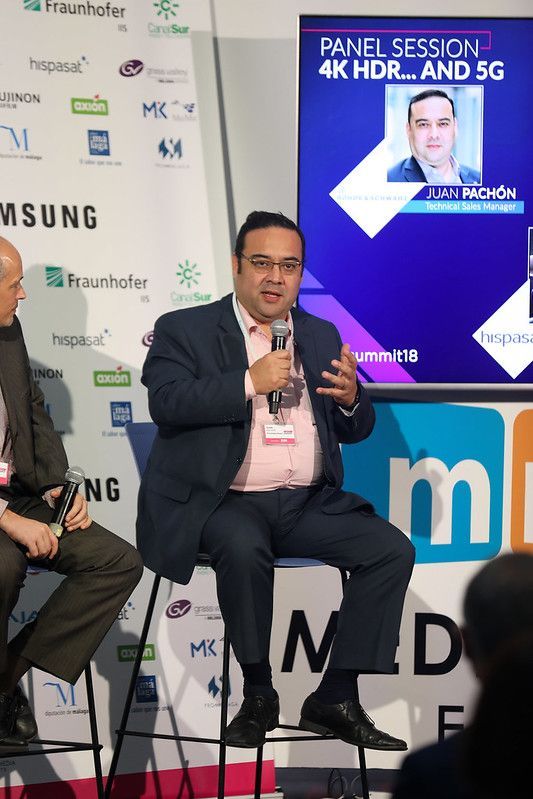 The German multinational Rohde & Schwarz, with an annual turnover of more than 2 billion euros and 11,500 employees in 70 countries, will also be present at the 4K-HDR Summit in Malaga.
Colombian engineer Juan Pachón, based in Germany, will present the solutions that Rohde & Schwarz has already tested for the audiovisual industry to take advantage of all the possibilities offered by 5G, especially to bring their content to smartphones ("smartphones") consumers.
The 4K-HDR Summit offers a unique opportunity to attend keynotes, panel sessions, workshops and demos, for three days, in which the leading exponents of technology and content of Ultra High Definition share experiences and make first level networking 100 meters from one of the best beaches of the Costa del Sol.
To attend the 4K-HDR Summit and enjoy all that this world summit on 4K and HDR has to offer, just register here.
In addition, attendees to the 4K-HDR Summit will be able to get to know free demonstrations and workshops, expressing all their creative and professional possibilities and sharing in real time their impressions with other attendees. Register to visit the Demo Area and Workshops for free here.