The new chairman of the UHD Alliance, in the 4K-UHD Summit 2017
21/09/2017 | News 4K
---
Michael Zink, Vice President of Technology of Warner Bros. Technical Operations Inc., joins the prestigious panel of speakers who will meet from November 8 to 10 in Malaga.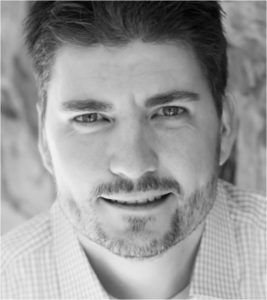 The new Chairman of the Board of Directors of the Ultra High Definition Alliance (UHDA), Michael Zink, will take part in and deliver a Keynote Speech at the 4K-UHD Summit 2017 to be held from November 8 to 10 at the Digital Content Hub of Malaga (Polo de Contenidos Digitales).
Zink was elected chairman of the UHD Alliance earlier this year and the 4K-UHD Summit 2017 will be one of his first international presentations.
The UHD Alliance is an organization created in 2015 to bring the world's leading content producers, manufacturers and distribution companies together to deliver a premium 4K-UHD audiovisual experience to consumers.
Michael Zink is Vice President of Technology for Warner Bros., responsible for the exploration of emerging technologies to improve production, post-production and distribution workflows.
The mission of the UHD Alliance is to ensure a Premium quality for the entire UHD ecosystem, and certify through its logo program that products and services meet or exceed the defined performance benchmarks.


The UHD Alliance is formed by more than 40 multinational companies from different stages of the 4K content chain, from content creators such as Warner Bros., Universal, Sky or 20th Century Fox to technology companies such as Technicolor, Dell, HP, Intel or Dolby. Distributors like Netflix, Orange or Amazon, and of course manufacturers like Samsung, Panasonic, Vestel, Sony or LG.
Zink, as top executive of the UHD Alliance and vice president of Warner Bros., will offer the attendees of the 4K-UHD Summit 2017 a privileged opportunity to learn first-hand about the vision of one of the leaders of the global ecosystem of new technologies and, especially, of Ultra High Definition (UHD).