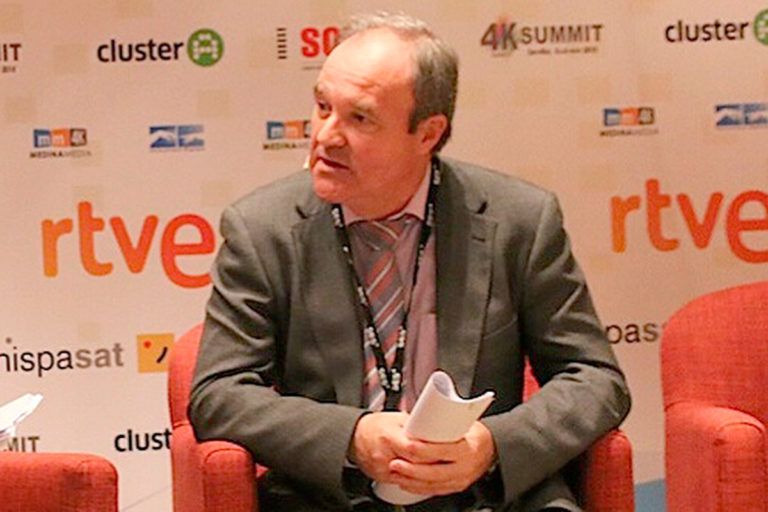 The Andalusian Telecommunications Engineers meet in the 4KSUMMIT
19/10/2017 | News 4K
---
Networking, conferences, workshops and roundtables, a unique opportunity for telecommunication engineers
The Andalusian Association of Graduates and Technical Telecommunications Engineers (AAGIT) and the Official Association of Technical Telecommunications Engineers of Andalusia (COITT-A) will participate in the 4KSUMMIT to take advantage of the networking and experiences offered by this international summit on Ultra High Definition UHD) that will gather experts from more than 20 countries in the capital of the Costa del Sol.
The directive board of the Andalusian technical telecommunications engineers decided to match up their annual meeting with the 4KSUMMIT, in order to make the most out of the visit to Malaga of the main engineers of public and private European companies, leaders in the tech world such as UER-EBU, Sky, Dolby, Ericsson, Sony, Eutelsat, Movistar…
In addition, the Andalusian 'telecos' will pay homage to Antonio Fernández-Paniagua, winner of the Engineer of the Year Award and one of the world's most prestigious Spanish telecommunications engineers, by awarding him with the Ingenio prize.
Fernández-Paniagua, digital dividend technical manager in the Ministry of Energy, Tourism and Digital Agenda, has an important role in the arrival of the 5G new technology. He was one of the participants in the first edition of the 4KSUMMIT and, in this third edition, he will salute those who attend the event.
The X Ingenio Awards will take place during a lunch at the Hotel Miramar. Before this honorary lunch, the Andalusian engineers will be able to attend the conferences, workshops and round tables of the final day of the 4KSUMMIT at the Auditorium of the Digital Contents Hub of Malaga.
In this final day of the 4KSUMMIT, the prestigious European technological forum 'FAME' will present its conclusions after a two-day closed meeting.
The Dean of the Andalusian 'teleco's, Juan Luis Cruz, and Ricardo Medina, CEO of Medina Media, the organizing producing company of the 4KSUMMIT, began to work months ago in the agreement that they have finally reached. Juan Luis Cruz, who is in favour of promoting activities that help his associates and collegiate members to join training activities in the new technologies, started the negotiations that have culminated in this agreement with Medina Media months ago.
Based on the agreement reached with Medina Media, the technical Telecommunications engineers of Andalucía will be able to benefit from discounts in case they want to attend all the 4KSUMMIT sessions, as well as if they choose to participate only on the last day, coinciding with the annual meeting of the AAGIT and the COIIT-A College Association.