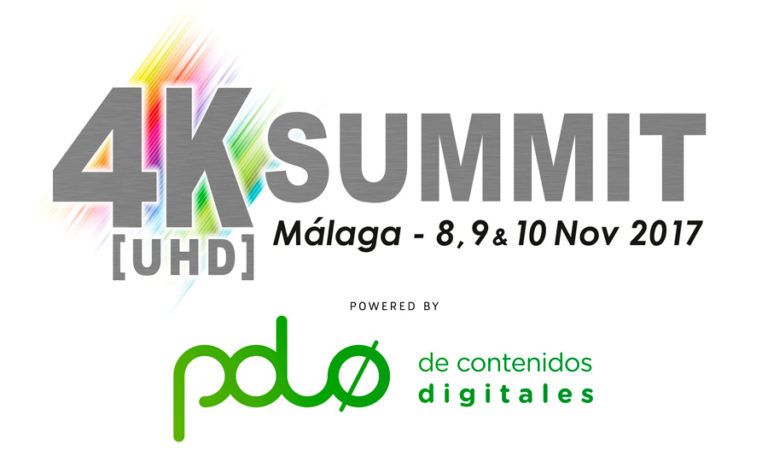 The 4K-UHD SUMMIT will be held from 8th to 10th November in MÁLAGA
09/03/2017 | News 4K
---
Medina Media and ProMálaga have reached an agreement that states that the capital of the Costa del Sol will host the third edition of the 4K Summit (4KS17), which will be held the second week of November.
The first two editions of the 4K Summit were celebrated in Seville in 2015 and 2016.
This agreement is a consequence or the commitment acquired by of the municipal company ProMálaga to turn the capital of the Costa del Sol into a leading city in the field of New Technologies in the South of Europe. According to this, they have launched the first Digital Contents Hub in Spain, a 6,000 square meters space that will be visited by over 1,000 users a year.
The 4K Summit (4KS17) extends its duration to three days (8th, 9th and 10th November) to offer more conferences and round tables, as well as more networking opportunities and practical workshops, which now will be held next to the Gran Auditorium of the Barceló Málaga Hotel, the new event venue.
On December 20th, during the presentation of the Digital Content Center in Malaga, Medina Medina CEO Ricardo Medina announced that both parties were studying the possibility of moving this prestigious forum, which annually gathers professionals, visitors and companies from more than 20 countries, to Málaga.
The agreement was settled weeks before the celebration of the MIPTV in Cannes (France) and the NAB in Las Vegas (USA), two of the most important fairs about Content and Ultra High Definition Technology (UHD) in the world. Medina Media will attend these trade shows to prepare and promote the 4K Summit.