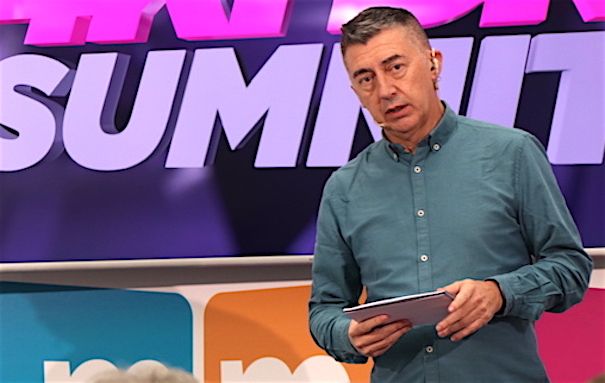 Ricardo Medina will lead Andalucía Digital Multimedia (ADM) as Executive Director
29/10/2019 | News 4K
---
The producer of the program 'Andalucía Directo' begins a process of transformation of the company, with a view to implementing a Strategic Action Plan, in order to adapt the company to the new challenges, consumption and needs that are being created in the digital era
The board of Andalucía Digital Multimedia (ADM), the producer of the program Andalucía Directo, has decided to start a process of transformation of the company, with a view to implementing a Strategic Action Plan, in order to adapt the company to the new challenges, consumption and needs that are being created in the digital era.
To this end, the director Ricardo Medina will lead ADM as Executive Director, and will be in charge of routing the company in this new stage to open it up to new national clients as well as to new audiovisual and technological projects beyond Canal Sur TV, its main client since its foundation in 1998.
Medina takes over as the top executive responsible of the until now Councillor and General Director, Ricardo Llorca.
ADM is a private audiovisual production company, in which Sandetel (Sociedad Andaluza para el Desarrollo de las Telecomunicaciones), Telefónica de Contenidos, Medina Media Andalucía, Axión and Grupo ZZJ have a 52.1% stake.
Medina (Madrid, 1958) is the creator of prestigious television formats such as Madrid Directo (Telemadrid), España Directo (La1 de TVE), Andaluces por el Mundo (Canal Sur), documentary series such as El Chef del Mar… and 15 years ago it set up its own production company (Medina Media) which in recent years has diversified into fields other than conventional audiovisual production.
Since 2015, Medina has created, organized and directed events such as the New Technologies Observatory, the 5G Forum, the 4K-HDR Summit, the Málaga 4KFest and the first worldwide event on Space Tourism and Underwater Tourism (SUTUS), which has allowed it to have a privileged observer position of the new business opportunities in all these fields.
From now on, ADM will have presence and visibility in international and national events such as NATPE (Miami), Mobile World Congress (Barcelona), NABShow (Las Vegas), Conecta Fiction (Pamplona), MipTV and MipCom(Cannes), IBC (Amsterdam), etc. to explore opportunities for co-productions, alliances and UTE's.
In the next few weeks ADM's shareholders must approve the lines and specific actions of its Action Plan and Strategy, entrusted to the consultancy firm Deloitte, Ricardo Medina assumes the executive functions on a transitory basis until the selection and appointment of a new General Manager.
ADM's Board of Directors has thanked Ricardo Llorca for his work as Managing Director during these last 6 years, which have allowed the production company to become one of the most economically solvent companies in the Andalusian audiovisual sector with the greatest potential to tackle new alliances and projects in the field of OTTs, ICT solutions, offering a global response, with innovative products and services, as well as in the field of training limited to the audiovisual sector.