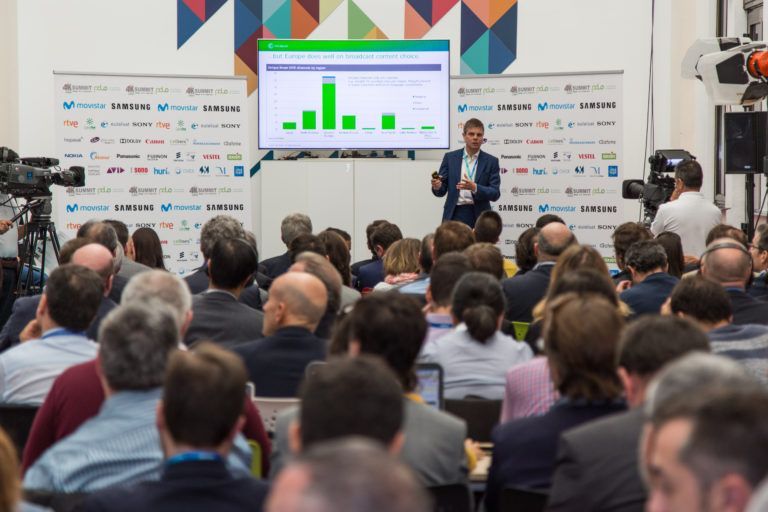 The 4K Summit opens registration for its 4th edition
05/09/2018 | News 4K
---
It will be held on November 7 to 9, 2018 at the Digital Content Hub in Malaga.
The 4K Summit 2018 has opened today the registrations for the exclusive 250 attendees who will have the privilege of attending the fourth edition of the largest international summit on Ultra High Definition (UHD), which will take place on November 7, 8 and 9 at the Digital Content Hub in Malaga.
Last year, registration was closed weeks before the event, as all the places available for this exclusive 3-day meeting of top engineers and top content producers from 4K in the capital of the Costa del Sol were filled to share theirprogress and news in a relaxed atmosphere, where networking and access to speakers are the hallmarks of identity.
The 4K Summit held its first edition in 2015 and has since established itself asthe most relevant annual event for multinational technology and content production companies that lead the worldwide development of Ultra High Definition (UHD).
The event, organized by Medina Media, is an extraordinary opportunity to get to know first hand and together the latest news that will be presented by the technological brands at the IBC in Amsterdam (September 14 to 18) and the content producers at the MipCom in Cannes (October 15 to 18).
"In the coming weeks we will gradually unveil the agenda, in which sports will have an important presence in a year in which there has been a Football World Cup in Russia, and Winter Olympic Games in PyeongChang (South Korea), and with a view to Tokyo 2020″, announced Ricardo Medina, CEO of Medina Media.
Representatives from more than 20 countries will share at the 4K Summit the latest technological and content production developments in 4K, HDR(High Dynamic Range), HFR (High Frequency Imaging), etc.
The OTT platforms and their 4K production requirements will also be another of the pillars of the agenda, which will include 22 conferences and 10 discussion panels, which will be added to the workshops and demos organised by the brands in the different areas of the 6,000 square metres of the Digital Content Pole in Malaga.
 
"In addition to the agenda, which this year will be more American than ever, the 4K Summit will grow around it with several new features that will give more volume of content, networking and screenings in the city center to make Malaga, throughout the week, the world capital of 4K," advances Medina.
Join now the 4K SUMMIT 2018 and enjoy for 3 days a unique event with interesting discounts on passes, accommodation and transport.