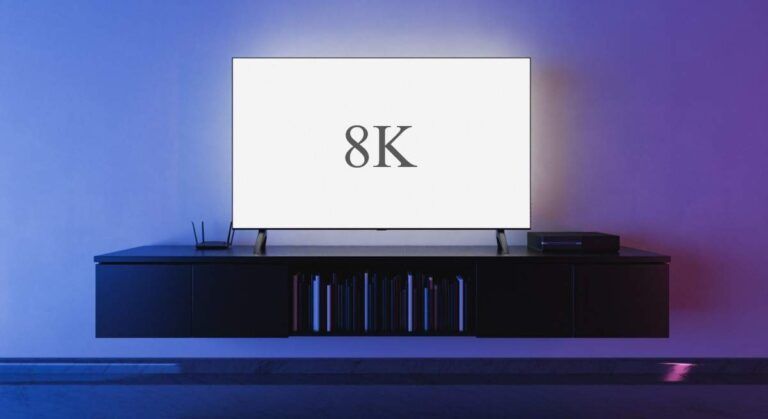 Is 8K production difficult and expensive? The answer is no
26/10/2022 | 4K International
---
Takeshi Shibasaki, Head of NHK's 8K Programming and Distribution Center, will be the representative of Japanese public television at the 4K HDR Summit 22.
He will talk about NHK's latest 8K production and the possibility of various 8K developments that Japanese television is working on.
NHK has been working for more than two decades in 8K production and will present its next challenges in this eighth edition.
The eighth edition of the 4K HDR Summit, which will be held from November 14 to 18 at the National Pole of Digital Content in Malaga, with two face-to-face and three virtual days, will once again feature top engineers and top content producers at the world.
NHK, the Japanese public broadcaster, will once again be the protagonist in this 2022 edition of the 4K HDR Summit. Takeshi Shibasaki, Head of NHK's 8K Programming and Distribution Center, will talk about the successes achieved by Japanese television in 8K production. Shibasaki will also present the new challenges, in the short and medium term, that NHK faces in Ultra High Definition and the possibility of various 8K developments that Japanese television is working on.
In addition, Shibasaki will answer the question that many entities and professionals in this sector ask themselves: Is 8K production difficult? For him the answer is a resounding no. "The 8K production environment has changed amazingly over the last one or two years. In fact, 8K production may have become as easy as 2K and 4K production," says Shibasaki.
This rapid change from 8K is a reality and Shibasaki exemplifies it by the work done from NHK in recent years: "It has been four years since we launched NHK BS8K Channel. We have many programs, sports, theater, history, music, science…". For Shibasaki, the change in the last two years has been radical: "Before there were problems: the 8K image was difficult to record, it could not be edited, there was no channel to transmit and it was expensive. Now, in this two-year development, the change has been rapid. The programs are easy to do, and the cost can still be low." For Shibasaki "8K has many possibilities".
Takeshi Shibasaki is a producer with more than 25 years of experience in the NHK Science Program Unit. He has produced 4K/8K/VR/DOME content and the first 4K live broadcast from Antarctica. Takeshi is now the Head of 8K at the NHK Programming and Distribution Center. Japanese public television was the first to broadcast a major sporting event in 8K and UHD format, including the 2020 Tokyo Olympics.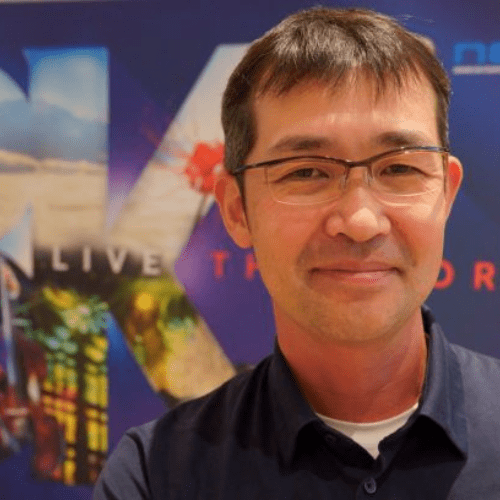 Tokyo 2020 and NHK, an Olympics for the history of audiovisual broadcasts
The Tokyo 2020 Olympic and Paralympic Games marked a before and after in audiovisual broadcasts. And it is that they were the first Olympic Games in history to be broadcast in 8K and UHD format with a 22.2 sound treatment. This great milestone was achieved by NHK, the Japanese public television after a job that will be remembered for a long time.
The broadcast coverage that was achieved was 300 hours broadcast in 8K covering a total of 7 Olympic disciplines: volleyball, table tennis, football, badminton and, the two queen disciplines of the Olympic Games, athletics and swimming. The opening and closing ceremonies of Tokyo 2020 were also broadcast in 8K Ultra High Definition. The recordings were made from fixed cameras, but also from 8K cameras on helicopters for the first time in history.
The large-scale broadcasts were a success, but also the 8K recording tests that were carried out with different ENG equipment for seven sports: boxing, handball, artistic swimming, rock climbing, artistic gymnastics, skateboarding and 3×3 basketball. This meant hard work as revealed by NHK: "All these productions have not been without challenges, since entire days had to be dedicated to processing the images with significant post-production work".
These 8K broadcasts crossed borders reaching different channels in Germany, Italy or Brazil. The next goal of Japanese public television is to broadcast more sports live in 8K, such as figure skating.
The high goals achieved by NHK at the Tokyo 2020 Olympic Games did not stop there. The Tokyo 2020 Paralympic Games also delivered outstanding results. 90 hours of production were broadcast in 8K and UHD in four sports disciplines: badminton, wheelchair rugby, swimming and athletics.
Viewers noted the surprising role of these broadcasts. They highlighted the camera angles that "offered" the feeling of being inside sports venues or stadiums, the sweat on the athletes' faces, and the close-ups that were taken of them.
NHK, a world reference television in 8K broadcasts
NHK, which has been working with 8K and UHD broadcasts for almost two decades. Japan's NHK is a pioneer in 8K production not only of live sports, but also of dramas, movies, cultural documentaries, music concerts and natural history programs.
In December 2018, the NHK began public broadcasting of its 4K and 8K channels via satellite. NHK has a history with high resolutions, beginning the development of 8K in 1995 no less; it was also one of the few companies that was able to create cameras capable of recording at that resolution.
For the first 8K broadcast, the chain chose to air a special 8K live coverage from Rome, followed by 2001: A Space Odyssey. Although it is a 1968 film, the 8K broadcast was used thanks to the fact that NHK asked Warner Bross to scan the original negatives, which were recorded on 70mm tape.
Specifically, the broadcast was made in 8K UHDV, or a resolution of 7680 x 4320 pixels, or 4320p; this is the standard intended for televisions with a 16:9 aspect ratio. Thanks to this milestone, the Japanese audience was able to enjoy the classic like never before. Or at least, the privileged few who had the necessary equipment at the time.
It is noteworthy that in 2016, Japanese public television became the first audiovisual medium to achieve the first test of successful transmission of 8K content. The resolution achieved with this milestone was four times higher than that offered by 4K and 16 times sharper than that offered by Full HD that year.
The full agenda of the event is already published on the official website and the conferences of the 4K HDR Summit 2022 can be followed through the Medina Media Events platform, prior registration, now available. This eighth edition will be held on November 14 and 15, in person, at the Digital Content Pole in Malaga, and from November 16 to 18 virtually.