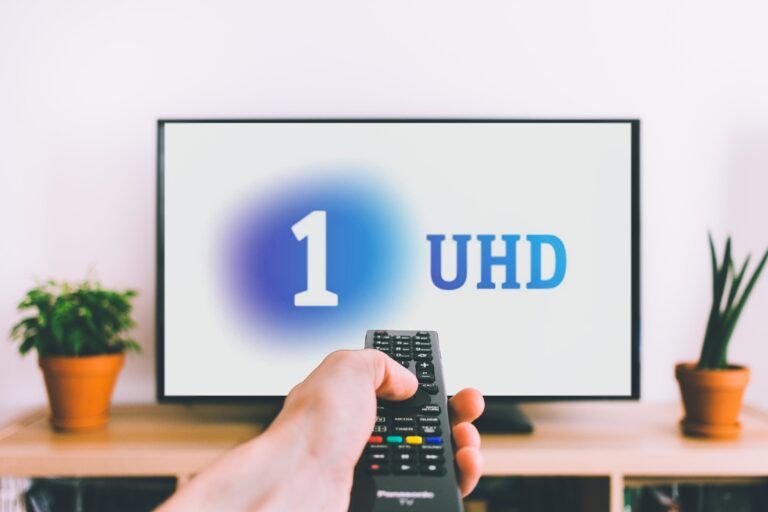 Finally comes the free 4K for all Spain
11/11/2023 | 2023
---
Regular Ultra High Definition broadcasts through DTT will be a reality in Spain from February 15, 2024 and all the details will be discussed at the 4K HDR Summit 2023, from November 13 to 16 in Malaga.
Spain is at the world forefront in 4K-UHD broadcasting thanks to Radio Televisión Española, which has made a firm commitment to free Ultra High Definition broadcasting through DTT.
In total in Spain there will be 4 free channels in Ultra High Definition, three of them in tests and La 1, which will allow to watch the Paris 2024 Olympic Games and the Eurocup in Germany in UHD… to those who have a 4K TV.
Television in 4K for free and through DTT for 100% of the national territory will be a reality in Spain in just 90 days. On February 15, 2024 Radio Televisión Española will start broadcasting regularly La1 in Ultra High Definition (UHD – 4K) and the 4KHDR Summit 2023 in Malaga, which is being held from Monday November 13, has been the venue chosen to unveil all the details of this breakthrough, which will allow consumers to enjoy next summer the Olympic Games in Paris 2024 and the European Championship in Germany in 4K and without paying.
In addition, three other UHD channels will continue broadcasting for free in Spain in tests: Two via DTT and one via satellite (Hispasat). The Spanish Association of Ultra High Definition, UHD Spain, which has 39 members, broadcasts its promotional content through 61 broadcasting centers, which has made Spain a European leader and one of the main countries worldwide promoting 4K.
The 4K HDR Summit of Malaga is the most important event on Ultra High Definition worldwide and celebrates its ninth edition from 13 to 16 November at the National Digital Content Pole in Malaga. Ángel García Castillejo, Director of Audiovisual Policies, Public Service and International, and Víctor Sánchez, Director of Media and Operations, will present in detail RTVE's plans and the technical aspects of this technological milestone in the European Union.
Spanish public television has already broadcast some events such as the Qatar World Cup 2022 or the Women's World Cup 2023. But now it will do so 24 hours a day, 365 days a year. The date of February 15, 2024 will be the culmination of an intense work by RTVE and the Spanish Association of Ultra High Definition, UHD Spain, in which since June 2021 have made test broadcasts in different parts of Spain mainly by Cellnex, and also Telecom CLM, Axion and Televés.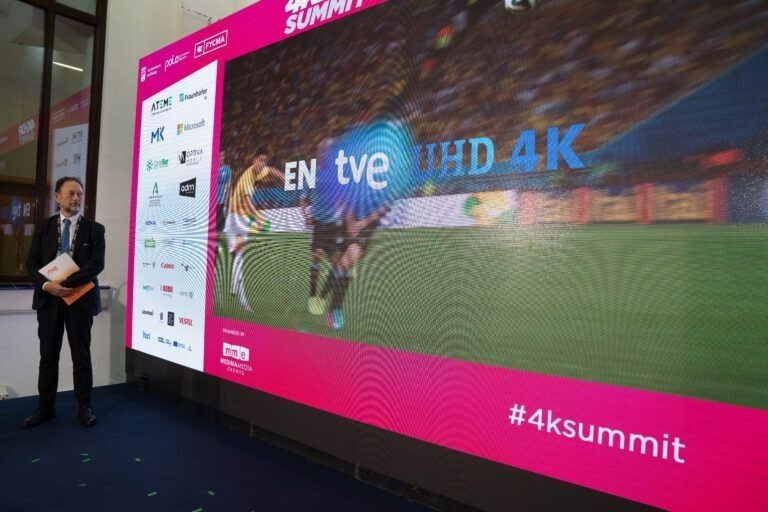 The regular UHD broadcasting was unanimously approved in July by the Board of Directors of the RTVE Corporation, thus placing the Spanish state-owned public broadcaster at the global forefront by broadcasting UHD-4K free-to-air through DTT on a regular basis. To date, the broadcast will remain on the test channel, although those attending the 4K HDR Summit 2023 will be able to learn all the details of this launch next Monday, November 13.
Precisely in recognition of the work of the public broadcaster, UHD Spain, the association that promotes Ultra High Definition in Spain, will give an award to RTVE as part of the ninth edition of the 4K HDR Summit for its commitment to the promotion of UHD in free-to-air.
Until now, apart from the technical tests of UHD Spain (via DTT, Satellite, hybrid TV and Internet), the image quality of 4K in Spain was only accessible through the Pay Platforms (Movistar, Orange, Vodafone and Euskaltel), which according to the international UHD Forum Tracker has 248 registered services/channels in 4K worldwide.
Movistar+ offers in UHD-HDR the stellar matches of La Liga, Champions League, F1 and eventually Eurosport 4K. Orange, in addition to La Liga and Champions League has Canal Series, Odisea, Cocina, FashionTV, Festival4K, and All Flamenco. Vodafone has Odisea, Slow, De la Casa, Cocina, Insight, Festival and Funbox.
To all this, we can add the offer of programs, series and movies in 4K in Spain that also have platforms such as Netflix, HBO, Amazon, DAZN, Filmin, YouTube, National Geographic, Tidal, etc.
The conferences of the 4K HDR Summit 2023 can be followed through Medina Media Events 'The Observatory'. On this platform, attendees will also be able to schedule video meetings with other participants and speakers, as well as visit exclusive online demos. This ninth edition will be held on 13 and 14 November, in person, at the Digital Content Hub in Malaga, and from 16 to 18 November, virtually.
The ninth edition of the 4K HDR Summit is supported by the Malaga City Council through the National Digital Content Pole, the Digital Agency of Andalusia, and international companies such as ATEME, Canal Sur Radio and Television, Axion, Fraunhofer IIS, Mediakind, Synamedia, EVS, Telefónica Servicios Audiovisuales, Grupo ADM, AJA, Hispasat, Cellnex, Eutelsat, Rohde & Schwarz, Canon, SONO, Hurí, Sapec, UHD Spain and Europa Creativa Media Desk Andalucía.