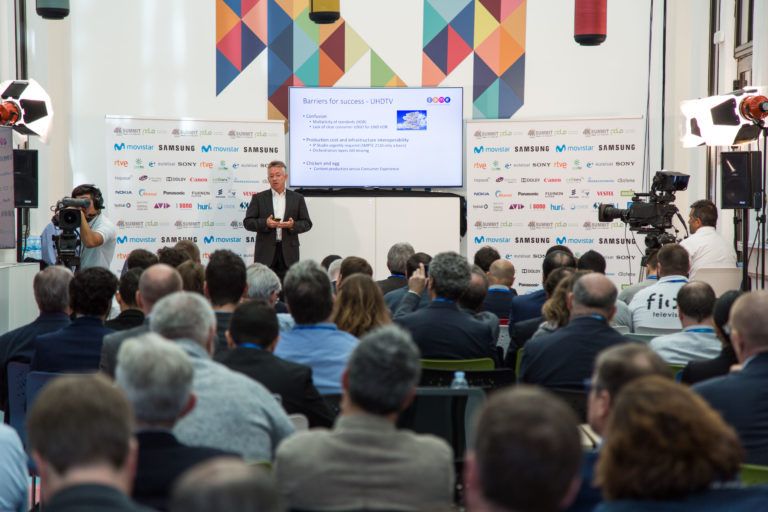 Dr. Hoffmann won't miss the 4K Summit in Malaga
16/10/2018 | News 4K
---
The prestigious doctor Hans Hoffmann, responsible for the Ultra High Definition quality standards set by the European Broadcasting Union (EBU) won't miss the 4K Summit in Malaga, held from November 7 to 9 in the Digital Content Hub of the capital of the "Costa del Sol".
This is the third consecutive edition in which Dr. Hans Hoffmann will make a keynote, on behalf of EBU, at the main international event on Ultra High Definition (UHD), which every year brings together companies, speakers and attendees from more than 20 countries.
In addition to the EBU, the British BBC, the Japanese NHK, Sky Italy, the president of the Ultra High Definition World Forum, Thierry Fautier, and the president of Movistar+, Sergio Oslé, among others, will be present at the 4K Summit 2018.
Dr. Hans Hoffmann is responsible for the Fundamentals and Production Technology Unit within the Department of Technology and Development of the European Broadcasting Union (EBU), which brings together public broadcasters and radio stations from all over Europe.
The "high level" conferences are one of the main attractions of the 4K Summit for Spanish and European professionals, who have the possibility of accessing, almost without leaving home, the best experts and keynotes who participate in main technology and content congresses worldwide, such as the NAB in Las Vegas, the IBC in Amsterdam, MIPTV and MIPCOM in Cannes, or NATPE in Miami.
The opportunity to see Hoffmann's conference live is one the long-awaited moment of this fourth edition of the 4K-HDR Summit.