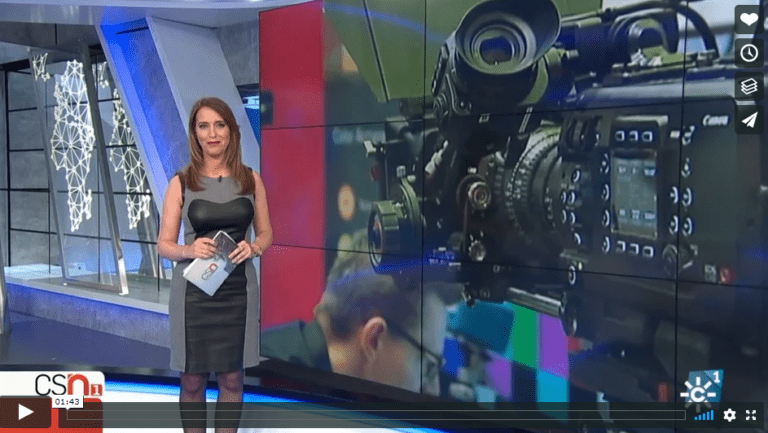 4K projects presented at the 4K Summit in Canal Sur
11/11/2017 | News 4K
---
Canal Sur joins the challenge of broadcasting in 4K, Ultra High Definition, a system that could become widespread next year. The global meeting on these technologies was closed yesterday in Malaga with the participation of the Director of Canal Sur Radio and Television, Joaquín Durán.
The 4K is an opportunity to provide quality content and in Andalusia we are at the forefront. 4K technology is now ready to make the leap into our homes. Experts say that the definition of the image is as if we were looking out of a window.
With cameras and monitors ready, all that remains is to fill those broadcasts with content. According to Joaquín Durán: "The 4K is an extraordinary opportunity to offer better quality content to all citizens, which is a challenge that cannot be postponed. In Andalusia we have a particularly brilliant moment from a 4K point of view thanks to the broadcasts of Canal Sur and some of the companies that support us".
The forum was attended by all the most advanced technology companies, both manufacturers of monitors and camera systems and software, and also posed new challenges.
According to Ricardo Medina, CEO of the TV production company Medina Media and organiser of the 4K Summit: "The opportunity for people from different countries to come to Andalusia to share their experiences and this should be of benefit to the entire audiovisual and digital content fabric of Andalusia".
Until the 15th of November, Canal Sur TV productions made in 4K can be seen in Malaga.