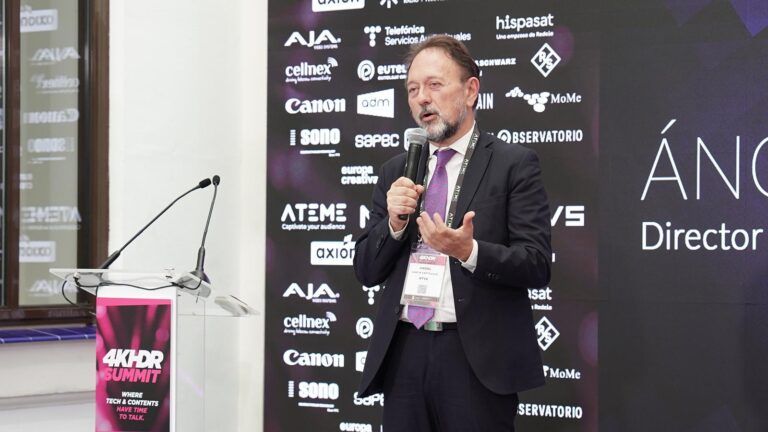 RTVE will start broadcasting in Ultra High Definition on 7 February 2024
13/11/2023 | 2023
---
Ángel García Castillejo, Director of Audiovisual Policies at RTVE: "We are entering a new era: better image, sound and, therefore, better service".
Antonio Sanz, Minister of the Presidency of the Andalusian Regional Government: "We will invest 1,000 million euros until 2027 in the field of digital transformation".
Juande Mellado, director of RTVA: "31 million euros have been invested in the last three years in Andalusian public television".
The ninth edition of the 4K HDR Summit has once again turned Malaga into the world epicentre of Ultra High Definition Television and New Technologies. The National Digital Content Pole in the capital of the Costa del Sol has hosted this Monday the first on-site day of an unmissable event organised by Medina Media Events that will last until 16th November in hybrid format.
With the presence of the most important multinationals and associations in everything related to Ultra High Definition and the participation of more than 40 speakers from America, Europe and Asia, specifically from the United States, Italy, United Kingdom, Germany, Brazil, India, Japan, France, Venezuela, Belgium and Spain, the ninth edition of the 4K HDR Summit was attended on its first day by several personalities from the 4K and 8K world, as well as entities, companies and producers from the audiovisual and technological fields.
The day was marked by the announcement made by Radiotelevisión Pública Española (RTVE), which will start broadcasting in Ultra High Definition from 7 February 2024. "We are entering a new era: the start of free-to-air broadcasts in Ultra High Definition: better image, sound and, therefore, better service," announced Ángel García Castillejo, Director of Audiovisual Policies, Public Service and International at RTVE.
"From the first day there will be maximum coverage and 100% of the population will be able to receive this channel" which "will be born simultaneously with the switch-off of SD so that the migration of channels will happen by itself in a retuning", said García Castillejo about a milestone in public television whose technical aspects have been explained by Víctor Sánchez, Director of Media and Operations of TVE.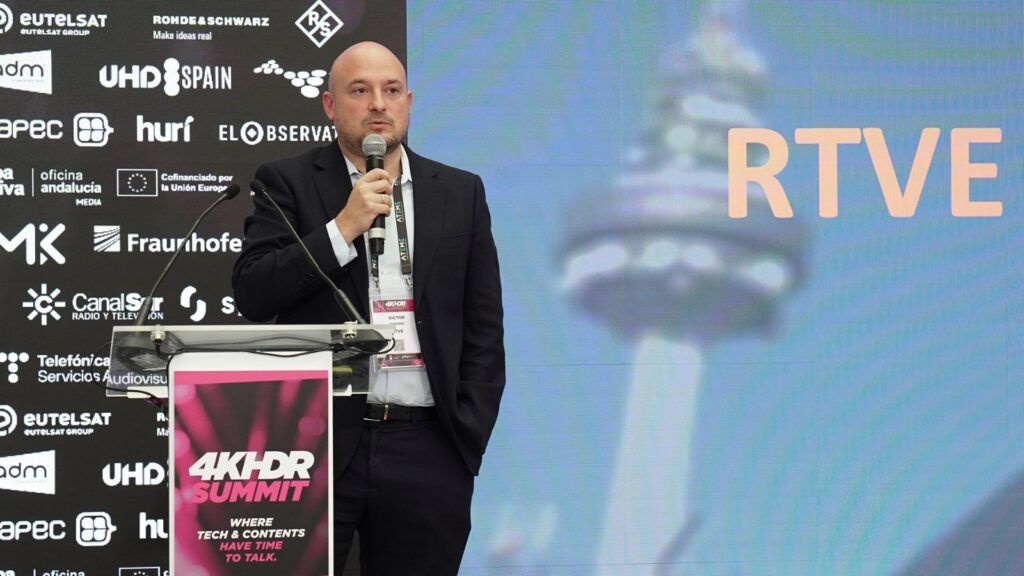 "From an engineering point of view, it will be one of the great advances of the next few years, even more than IP, because the viewer will be able to appreciate UHD," said Sánchez, who predicts that "once the viewer gets used to UHD, if they go back to HD they will see it blurred, just as happened when they went from SD to HD.
At this point, María Medina, General Manager of Medina Media Events, together with the entire board of UHD Spain present at the event, recognised RTVE for its work and its commitment to Ultra High Definition. The award was taken by Ángel García Castillejo himself, who took "the opportunity to highlight RTVE's vocation for public service and to pass on this recognition to the hundreds and thousands of people who work for public television".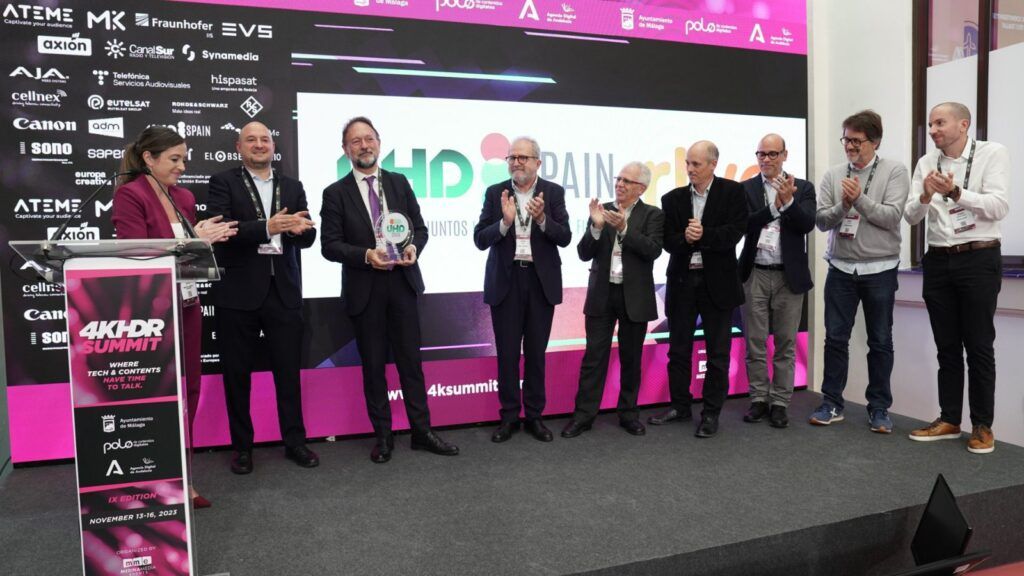 Andalusia, a natural film set in southern Europe
Another important moment of the day came from the Andalusian Regional Minister of the Presidency, Antonio Sanz, who welcomed the birth on 17 October of the Andalusian Strategy for Audiovisual Creation and Digital Content, which aims to "promote the development of the audiovisual industry in the region, fostering job creation and the generation of wealth". The minister also presented LAND, the Andalusian Audiovisual and Digital Content Cluster, made up of 19 entities from the sector and headed by Gustavo Fuentes, CEO of ADM.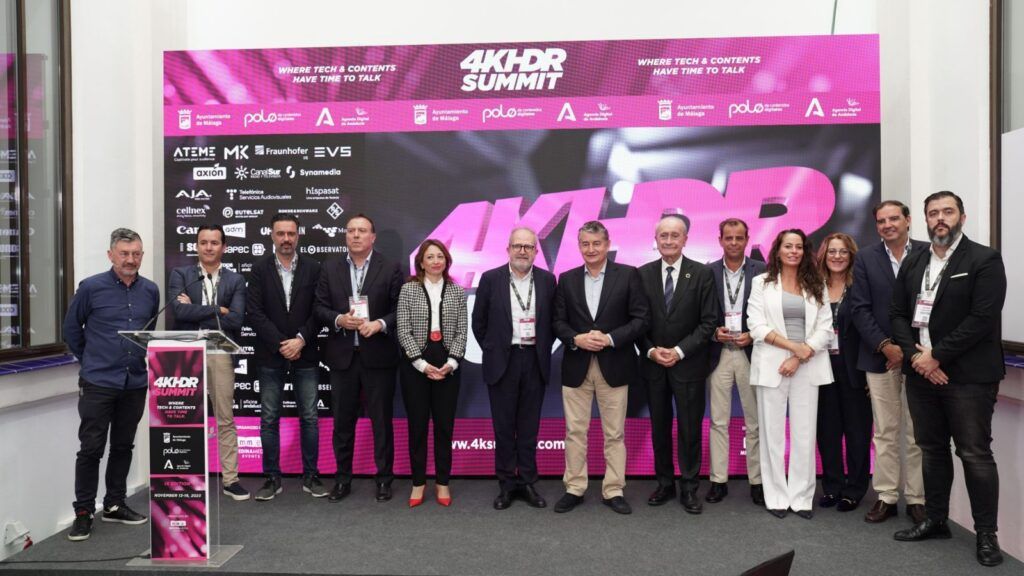 "In Andalusia we have our arms open, but we want to be proactive and that is why we have joined together through this cluster, to continue advancing in different strategies for digital transformation", said Sanz, who announced that "we will invest 1,000 million euros until 2027 in the field of digital transformation" so that Andalusia can become "the natural set of southern Europe". The minister wanted to "congratulate Canal Sur for including the Metaverse to introduce viewers to the sets", while stressing that Canal Sur "is the first television station in Spain to launch a VOD platform, which is the 17th in the world".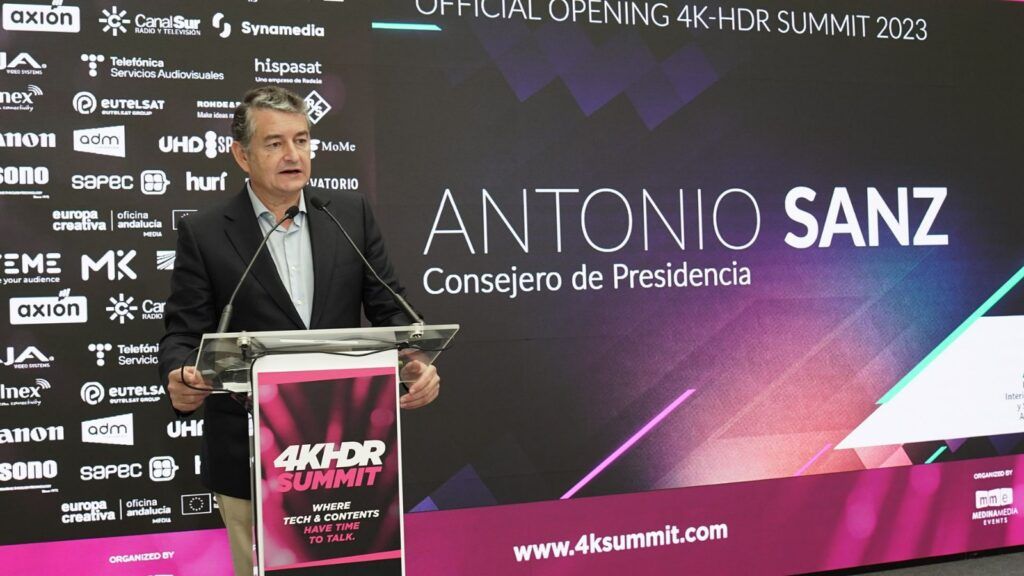 The Mayor of Malaga, Francisco de la Torre, was in charge of welcoming the ninth edition of the 4k HDR Summit and welcomed the fact that "this subject is catching on in Andalusia", which he considers "a very powerful regional hub to join the other hubs such as Madrid and Barcelona"; although he acknowledged that "there is still a long way to go to make the most of technological advances".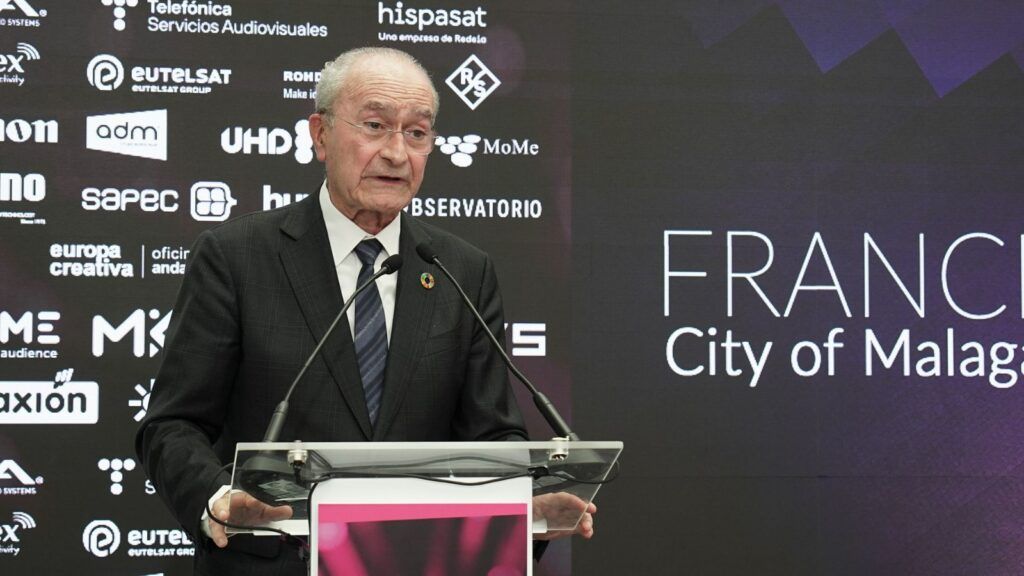 Canal Sur, at the cutting edge of Ultra High Definition
In the same vein, Juande Mellado, director of RTVA, highlighted the "process of technological effervescence and renovation" of Andalusian public television in which "31 million euros have been invested in the last three years" to make it the "first regional television to broadcast in 4K, with Canal Sur being a pioneer among the regional channels".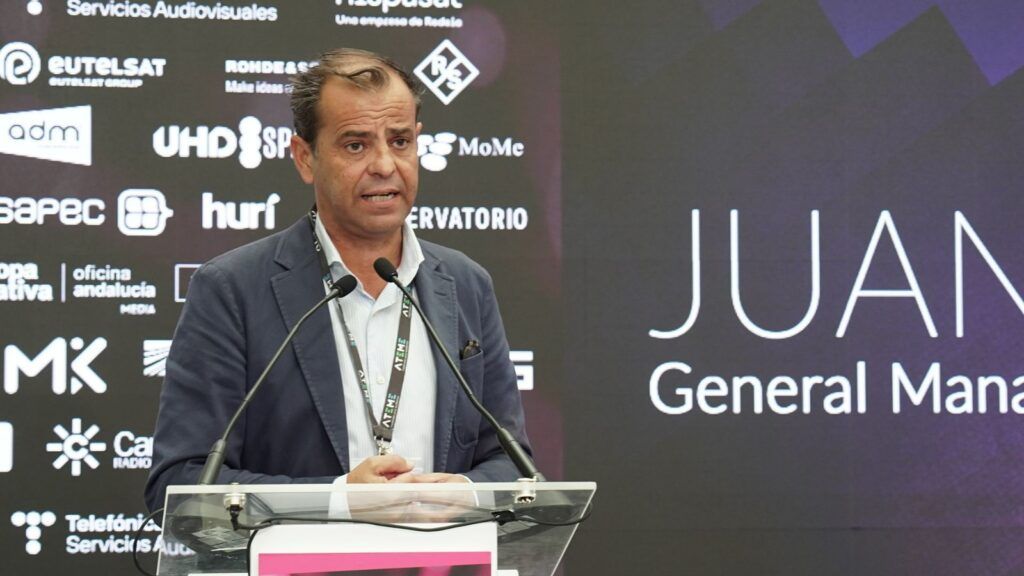 For his part, Pere Vila, president of UHD Spain, wanted to reinforce the "uniqueness" of an association born with conviction for the future, taking on all the challenges it faces and not shirking any of them in order to make "Ultra High Definition a good meeting point for companies and professionals so that the experience acquired can be shared with the rest of society".
"We are going in a good direction because when we started it was not clear that RTVE would start making regular broadcasts in UHD as it is going to do soon; the work done has not been in vain," he said.
Film technology brought to television
Telefónica Servicios Audiovisuales (TSA), whose Business Development Manager, Asier Anitua, spoke about the evolution of IP Video Broadcasting within the new audiovisual production technologies. In this sense, Anitua highlighted "the pros and cons of IP Video Broadcasting thanks to the technology and protocols", while he argued that "any customer considering a new TV studio or mobile unit is thinking about IP, it makes no sense today to think about SDI. It's all pros, the only downside is that SDI is still cheaper.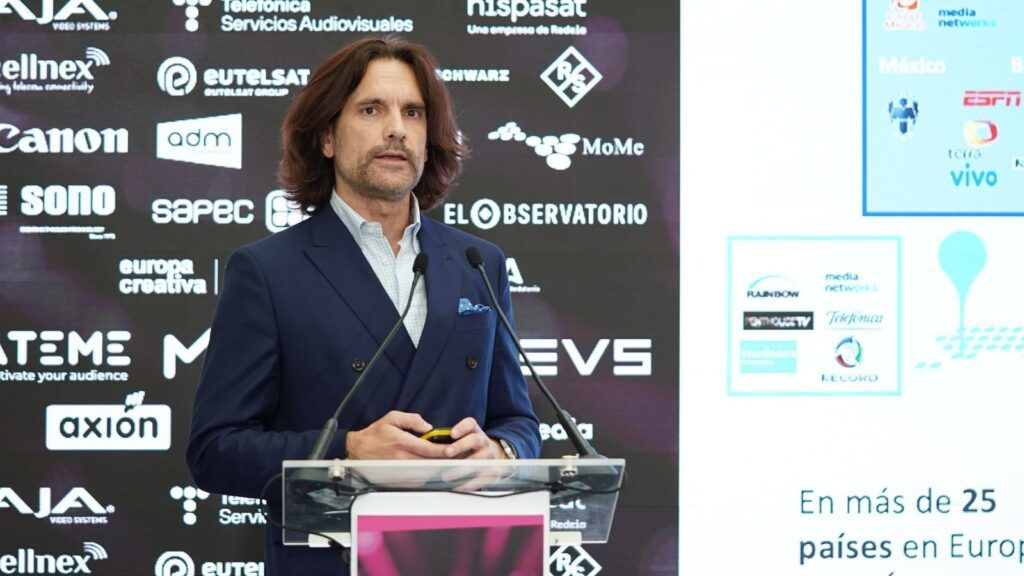 This innovative format offers "greater flexibility, ease of future extensions, optimisation of space and consumption, is pioneering new technology and allows great cost savings". As a particularly noteworthy detail, TSA is committed to the "technological implementation of cinema with television workflows", which makes it possible to bring the audiovisual quality of cinema to the small screen.
Similarly, Araceli García Cuartango, CEO of Axión & Lineox, praised her company's "progressive digitisation process from analogue to High Definition and Ultra High Definition" for Canal Sur (RTVA), its main client. Thanks to this evolution, "in 2017 we started with the first UHD transmissions and in 2018 with 4K transmissions. Since then, we have been broadcasting Ultra High Definition content in all Andalusian capitals," García Cuartango said.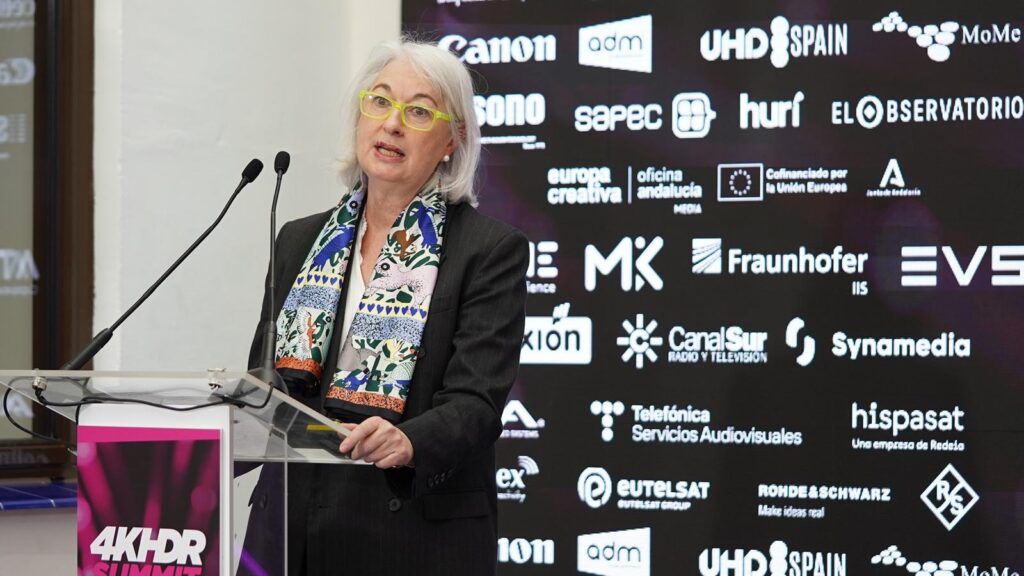 José Luis Fernández Carnero, director of the companies Gsertel and TRedess, dealt with the more technical aspects of digital terrestrial television (DTT), about which he indicated that "it should evolve to more efficient technologies within a framework that facilitates its evolution so that it can be broadcast with the best quality, in a more efficient and compatible manner".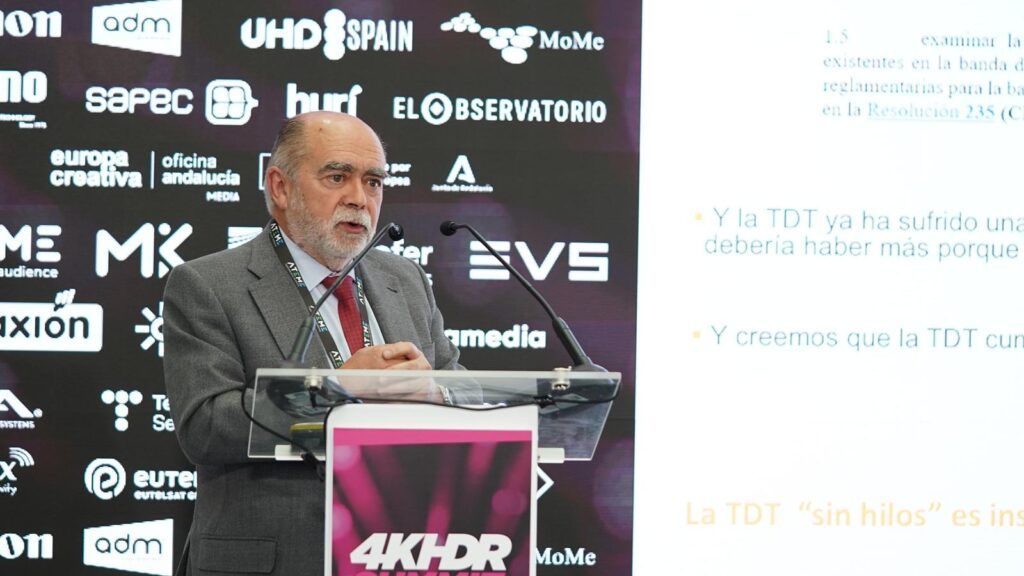 "Today we are a long way from this," Carnero lamented, who advanced what would be the optimal evolution with a view to WRC2023 (world radiocommunications conferences): "Ideally, the modification of DTT would evolve to NOC – without changes – although the evolution of consensus would be more focused on the secondary due to the need for DTT to evolve to more and better," he asserted.
Combining UHD and 5G: a pioneering bet
Miguel Ángel Cristobal, CEO SACEP, coordinator and member of the Board of Directors of UDH Spain, described one of the major productions carried out recently, the broadcast of a concert with the combined use of UHD and 5G technologies: "This year's acronym should be UHD and 5G. Despite the difficulties, the workflow is possible to produce in UHD".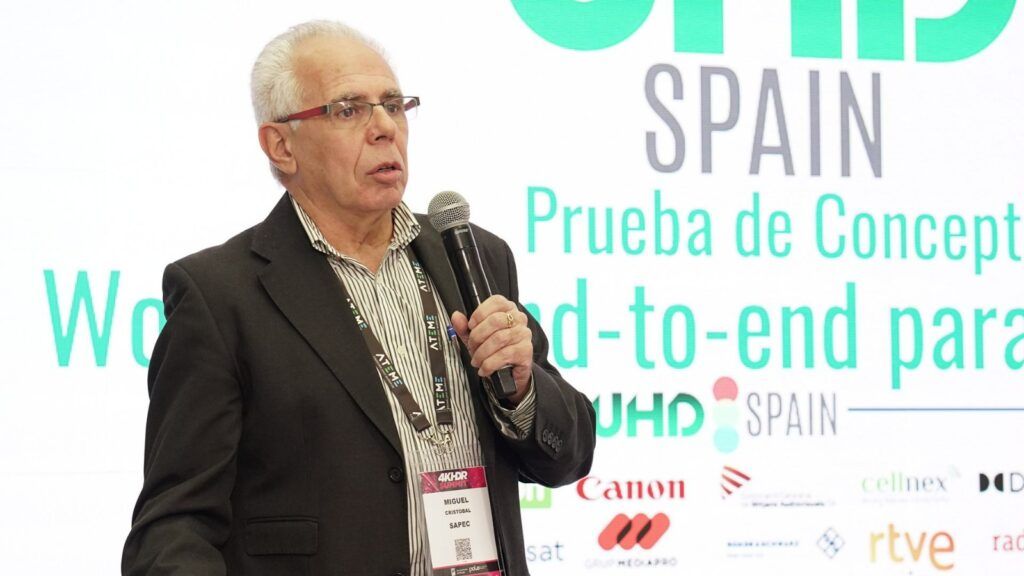 To close the first day of this event, Tonio Di Stefano, from UHD Forum Italy, described the situation of the transalpine country in terms of Ultra High Definition, assuring that, "although there is still a long way to go", they are working hard and ventured that "the next San Remo Festival will be held directly in 4K. We are going little by little and it is something we are working on.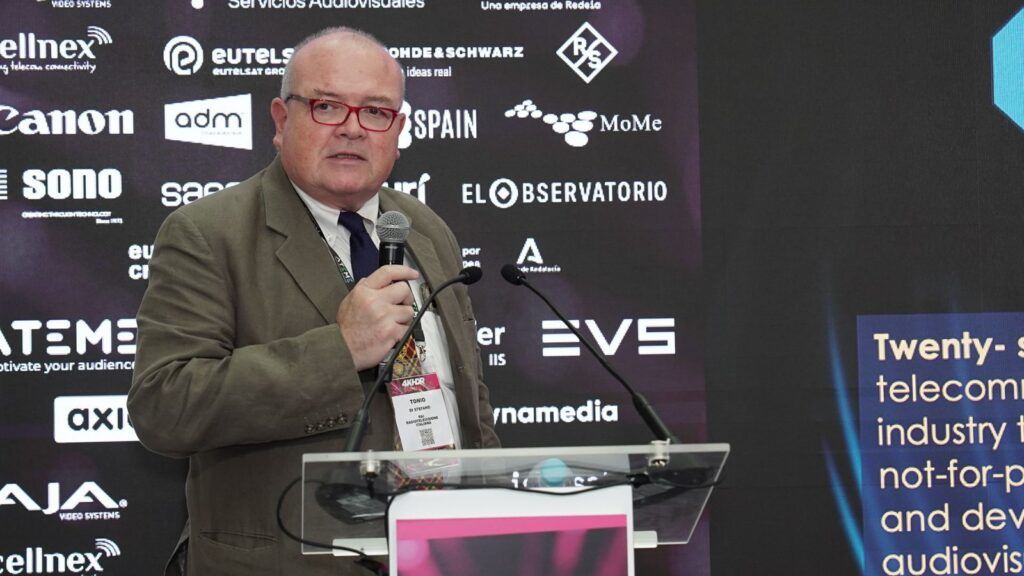 Meanwhile, Ian Nock, chairman of the UHD Forum UK interoperability group, has delved into the benefits of HDR: "We need to look at the consumer's proposition, what they demand. We need to focus more on quality HDR than 4K. 4K is all very well, but if you have HDR it's a fantastic bet.
The conferences of the 4K HDR Summit 2023 can be followed through Medina Media Events' 'The Observatory'. On this platform, attendees can schedule video meetings with other participants and speakers, as well as visit exclusive online demos. This edition will be held on 13 and 14 November, in person, at the Digital Content Hub in Malaga, and on 15 and 16 November, virtually.
As in every edition, visitors to the Digital Content Hub in Malaga can enjoy an area of unprecedented demonstrations: What does Space look like in 4K or the most remote places on the planet? What does a 4K Mobile Unit for live broadcasts look like inside? Can you imagine watching your favourite series in the Metaverse? Would you dare to try on a T-shirt designed to live an immersive experience while playing video games?
The answers to these questions are at the 4K HDR Summit. In addition to getting to know Samsung's latest 8K TV model, visitors can enjoy an innovative experience watching sports broadcasts in 4K quality via 5G, OWO's haptic gaming system and many more innovations related to this technology that will not leave the viewer indifferent.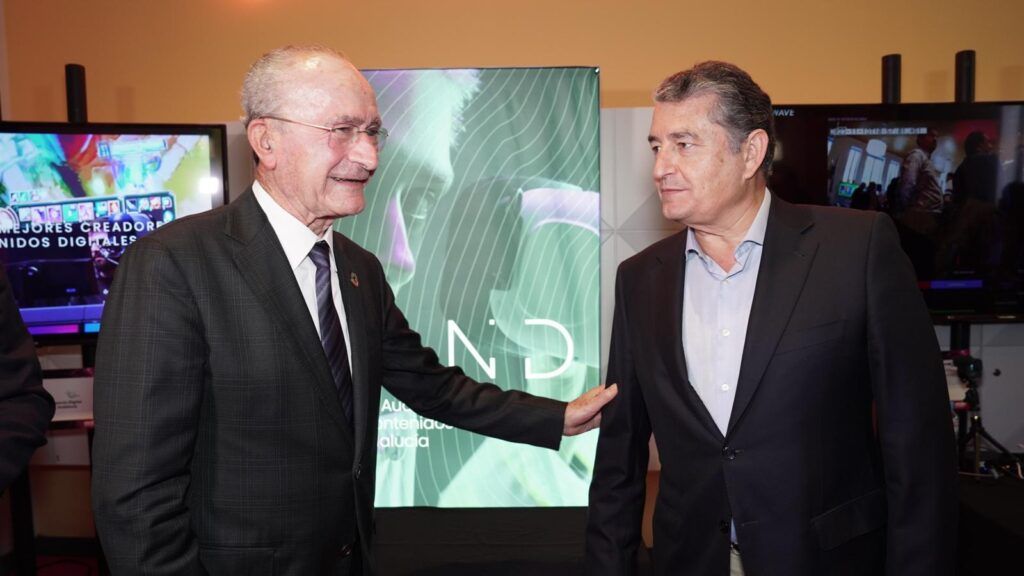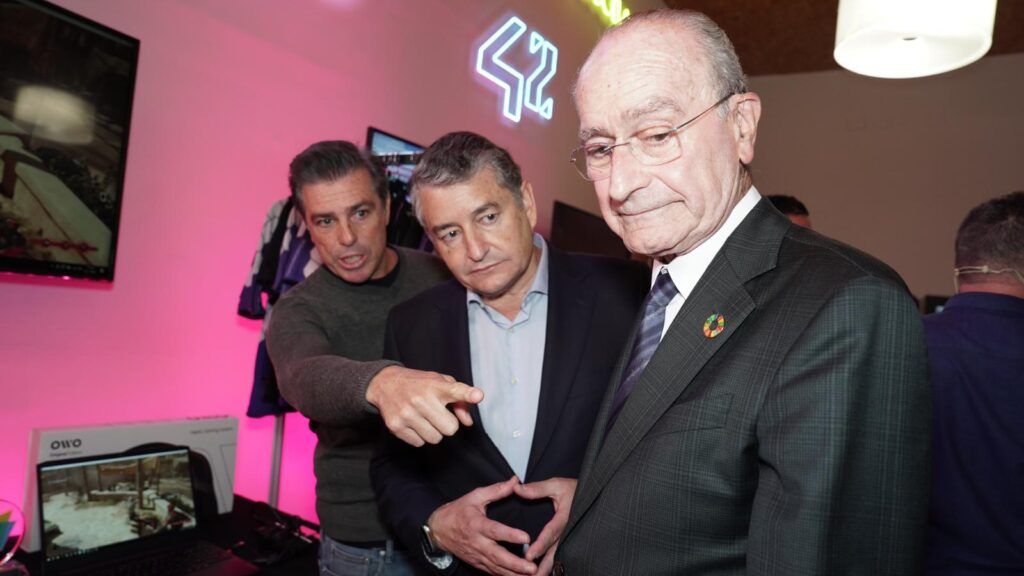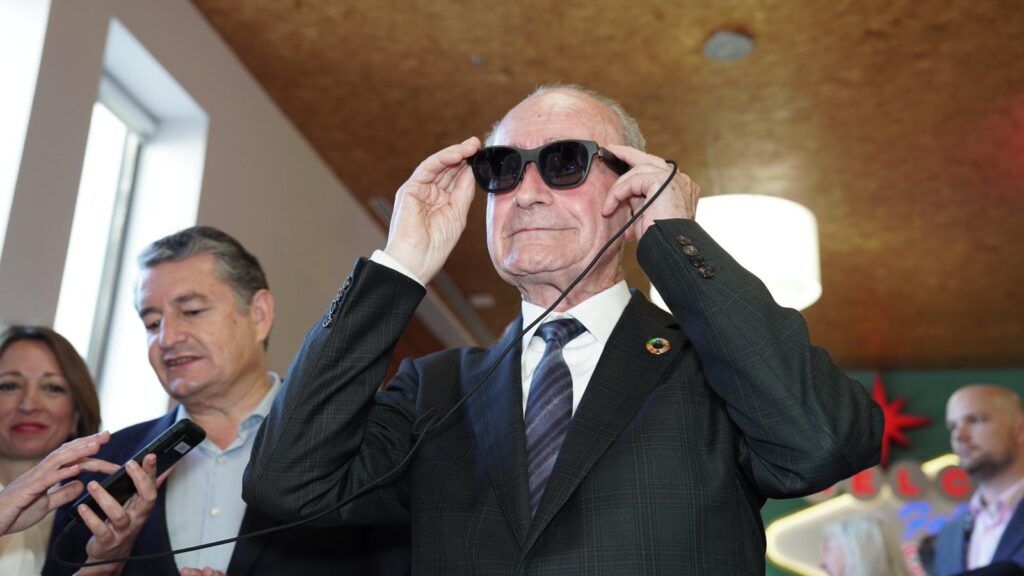 The ninth edition of the 4K HDR Summit is supported by the Malaga City Council through the Polo Nacional de Contenidos Digitales, the Agencia Digital de Andalucía, ATEME, Canal Sur Radio y Televisión, Axión, Fraunhofer, Mediakind, Synamedia, EVS, Telefónica, Grupo ADM, AJA, Hispasat, Cellnex, Eutelsat, Rohde & Schwarz, Canon, Sapec, SONO, Hurí, Sapec, UHD Spain and Europa Creativa Media Desk Andalucía.