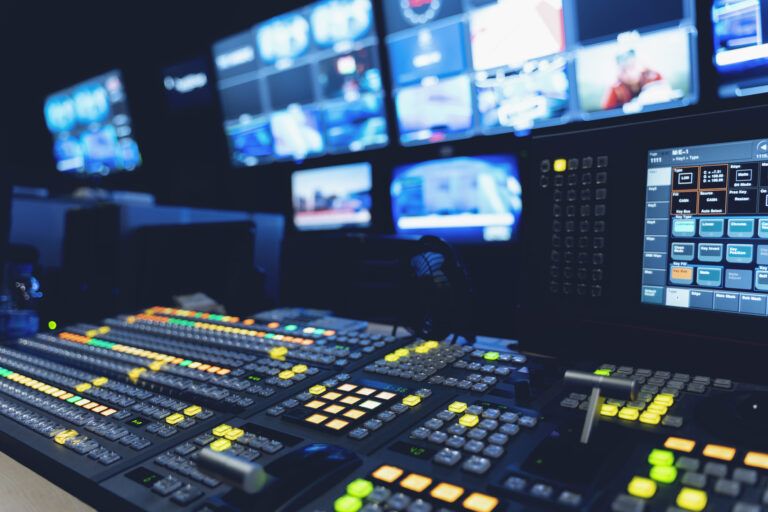 Regional broadcasters to be present at the 4K HDR Summit 2023
17/10/2023 | 2023
---
On Monday 13 November, on the opening day, the FORTA Technical Commission will take place at the National Digital Content Hub in Malaga.

The ninth edition of the 4K HDR Summit will be held from 13-16 November in a hybrid format, with two in-person and two virtual days.
The 4K HDR Summit 2023, which celebrates its ninth edition from 13 to 16 November in Malaga with two face-to-face and two virtual days, is proving that it is a consolidated event at national and international level. And that every year it has more and more protagonists, projects and institutions of international reference in the UHD world.
The best example of this is the meeting that FORTA (Federación de Organismos y Entidades de Radio Televisión Autonómicos) will hold on the opening day of the 4K HDR Summit within the framework of the event, on the morning of 13 November.
FORTA, which is the body that represents regional television and radio stations, usually meets its Technical Commission approximately every 2 months. These meetings usually deal with technical issues of interest to all the members of the Federation: the functional and technical characteristics of common services to be implemented or set up are determined, the services in operation are monitored, and new technologies for individual or collective internal use are determined and assessed.
With regard to Ultra High Definition, FORTA's Technical Commission, in the service tenders they are working on, considers having the connectivity and management that will allow, now and in the future, the exchange of 4K content between the organisation's members and the outside world. Currently, FORTA's internal audiovisual and data network is already operational for Ultra High Definition, and in the future it will also be possible to use the content exchange system in internal files.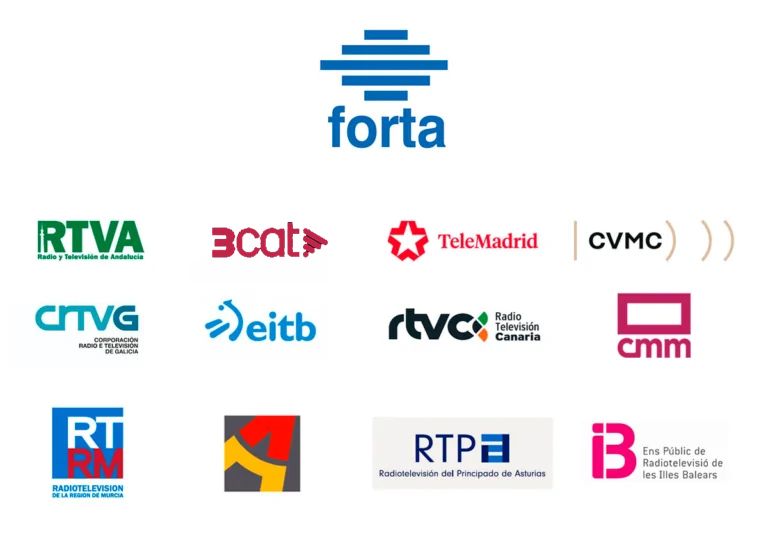 What is FORTA and what is its importance?
FORTA, which has been a member of UHD SPAIN for just over two years, is the Federation of Autonomous Radio and Television Organisations, an organisation made up of 12 public radio and television broadcasters from various autonomous communities, which was founded in 1989.
The following entities are currently members of FORTA: : Agencia Pública Empresarial de la Radio Televisión de Andalucía, Corporació Catalana de Mitjans Audiovisuals, Radio y Televisión Madrid, S.A., Corporació Valenciana de Mitjans de Comunicació, Corporación Radio e Televisión de Galicia, S.A. Euskal Irrati Telebista, Ente Público Radiotelevisión Canaria, Ente Público Radiotelevisión Castilla-La Mancha, Radiotelevisión de la Región de Murcia, Corporación Aragonesa de Radio y Televisión, Radiotelevisión del Principado de Asturias, S.A.U. and Ens Públic Radiotelevisió de les Illes Balears.
Among the most important activities of FORTA, is assistance, in general, to the associated entities in negotiations carried out jointly, all or part of them, in any operations or activities of common interest. These include negotiations for the acquisition of programmes and broadcasting rights (e.g. for outside film, fiction or sports productions), the sale of jointly owned content, the sale of advertising space jointly, the management of news and broadcasting services, the exchange of programmes and services, and the conclusion of agreements with copyright collecting societies or similar entities.
FORTA is an organisation that brings great advantages to its member channels in terms of news. The coordination and support to the associated entities in the exchange of news content through FORTA's own systems. All entities belonging to FORTA can exchange pieces of news, sports and different information or events recorded in their respective autonomous regions and use them. The infrastructure is versatile and immediate, a great advantage that allows them to respond to the autonomous regions in an agile manner in the event of an unforeseen event or a joint production device.
The conferences of the 4K HDR Summit 2023 can be followed through Medina Media Events' 'The Observatory'. On this platform, attendees will also be able to schedule video meetings with other participants and speakers, as well as visit exclusive online demos. This ninth edition will be held on 13 and 14 November, in person, at the Digital Content Hub in Malaga, and on 16 and 17 November, virtually.