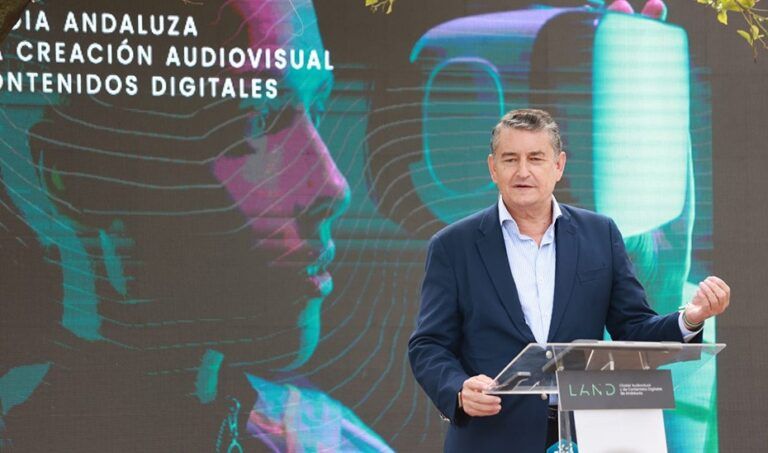 LAND, the Audiovisual and Digital Content Cluster of Andalusia, at the 4K HDR Summit 2023
08/11/2023 | 2023
---
The Regional Minister of the Presidency of the Andalusian Regional Government, Antonio Sanz, will be in charge of presenting LAND at the ninth edition of the 4K HDR Summit.




LAND currently has 19 members
The ninth edition of the 4K HDR Summit, which will be held from 13 to 16 November in Malaga at the Digital Content Hub, will include the presentation of 'LAND', the Andalusian Audiovisual and Digital Content Cluster, on its agenda.
The Regional Minister for the Presidency, Interior, Social Dialogue and Administrative Simplification of the Andalusian Regional Government, Antonio Sanz, will be in charge of presenting LAND on the opening day, Monday 13 November. LAND is chaired by the CEO of the ADM Group, Gustavo Fuentes, who will also participate in the meeting.
LAND brings together 19 leading companies in the sector: Agencia Digital de Andalucía, Andalucía Film Commission, Fresco Film Services, Giants Gaming E Sports, Grupo ADM, Grupo Secuoya, Kaiju Group, Movistar+, Proamagna, RTVA, Rokyn Animation, Sandetel, 16 Escalones Producciones, Agencia Andaluza de Instituciones Culturales, La Claqueta PC, ODDERS LAB, Concursa and Sevilla City Office, Womack Integrated Marketing and Laboratorio de Creación Artística (formed by Merlín and Teatro Soho Televisión).

For the councillor, the Cluster "is an open initiative that will soon be joined by more companies and entities", and he encourages the sector's agents to join in order to connect "with other companies to increase their visibility, have access to resources and shared services to improve their competitiveness".
Among the objectives of the creation of LAND are those of "eliminating bureaucratic obstacles and procedures to save time and be agile, thus responding to the needs of the audiovisual sector," says Sanz.
In addition, Sanz stresses that this new cluster will also promote support for the internationalisation of audiovisual content creators, in order to improve their competitiveness and international projection. "Andalusian audiovisual talent is already recognised outside our region, but we are going to work hand in hand to improve its presence at industry fairs and events so that, in the future, Andalusia will host a major event that will bring together the sector's leading figures to take a step forward and become the audiovisual capital of Europe".
According to the data provided by Antonio Sanz, Andalusia hosted a total of 1,406 audiovisual production shoots last year, more than three shoots per day, 1,758 locations managed which generated more than 23,000 direct and indirect jobs, with an economic impact of 141 million euros, a record figure in Andalusia.
The Presidency Councillor was already present at the previous edition of the 4K HDR Summit, an event that "each year brings us the freshest look at the Ultra High Definition market, one of the great catalysts of the transformation that the world is experiencing today".
The conferences of the 4K HDR Summit 2023 can be followed through Medina Media Events' 'The Observatory'. On this platform, attendees will also be able to schedule video meetings with other participants and speakers, as well as visit exclusive online demos. This ninth edition will be held on 13 and 14 November, in person, at the Digital Content Hub in Malaga, and on 15 and 16 November virtually.
The ninth edition of the 4K HDR Summit is supported by the City Council of Malaga through the National Digital Content Hub, the Digital Agency of Andalusia,  ATEME, Canal Sur Radio and Television, Axión, Fraunhofer IIS, Mediakind, Synamedia, EVS, Telefónica Servicios Audiovisuales, ADM Group, AJA, Hispasat, Cellnex, Eutelsat, Rohde & Schwarz, Canon, SONO, Hurí, Sapec, UHD Spain and Europa Creativa Media Desk Andalucía.